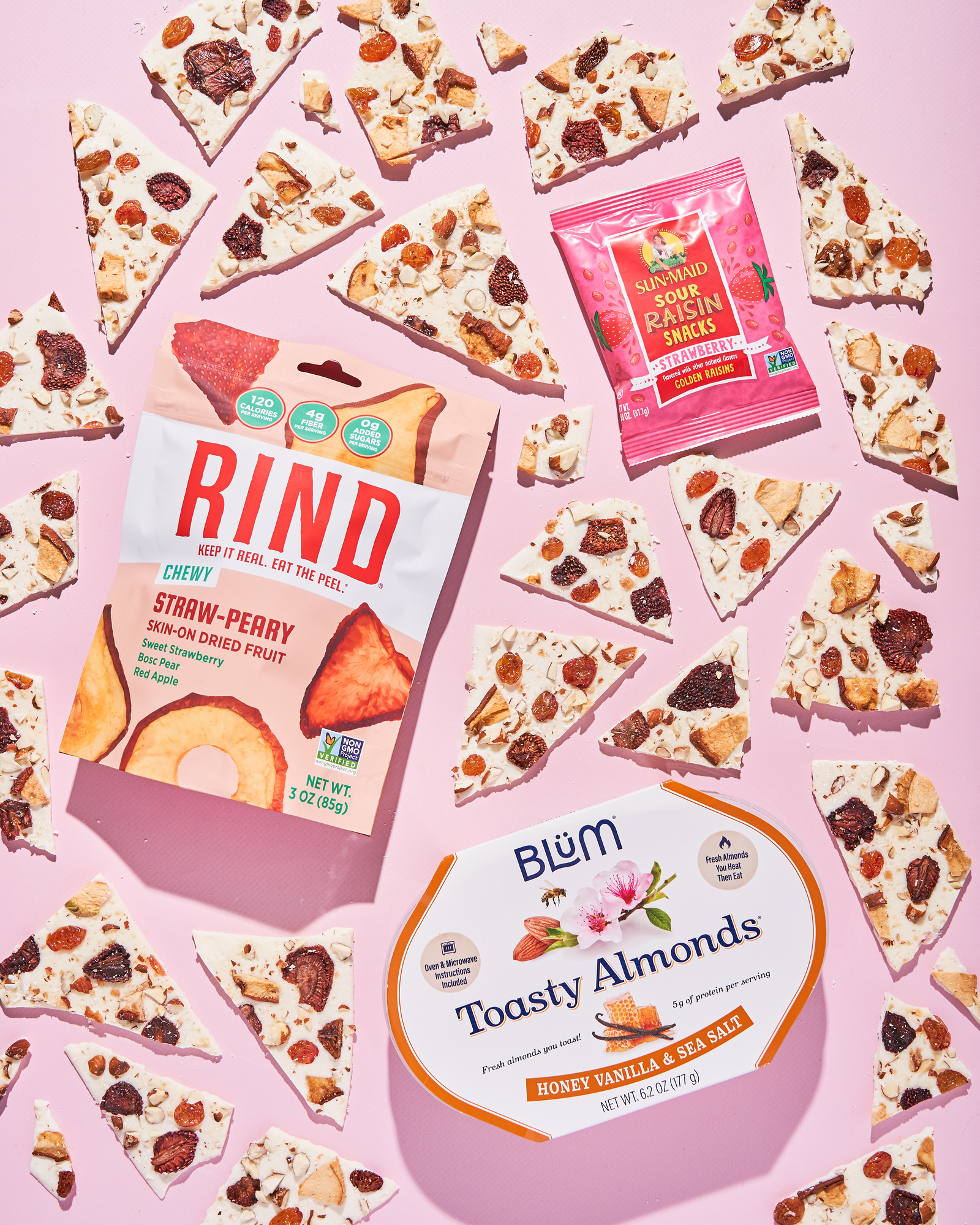 Cooking Time: 10 minutes
Prep Time: 2 hours
Serves: 8 people

Ingredients
- 2 cups white chocolate, melted
- ½ cup RIND Straw-Peary, chopped
- ½ cup Blüm Honey Vanilla Almonds, crushed
- ½ cup Sun-Maid Sour Strawberry Raisins

Directions
1. Line a baking sheet with parchment paper.

2. Pour melted white chocolate into the prepared baking sheet. Spread white chocolate in an even layer with an offset spatula. Immediately sprinkle chopped RIND Straw-Peary, crushed Blüm Honey Vanilla Almonds and Sun-Maid Sour Strawberry Raisins in an even layer and gently press into the white chocolate. Transfer to the fridge to set.

3. Once set, remove from the baking sheet and place on a cutting board. Chop or break up the bark into small pieces. Store in an airtight container and enjoy!