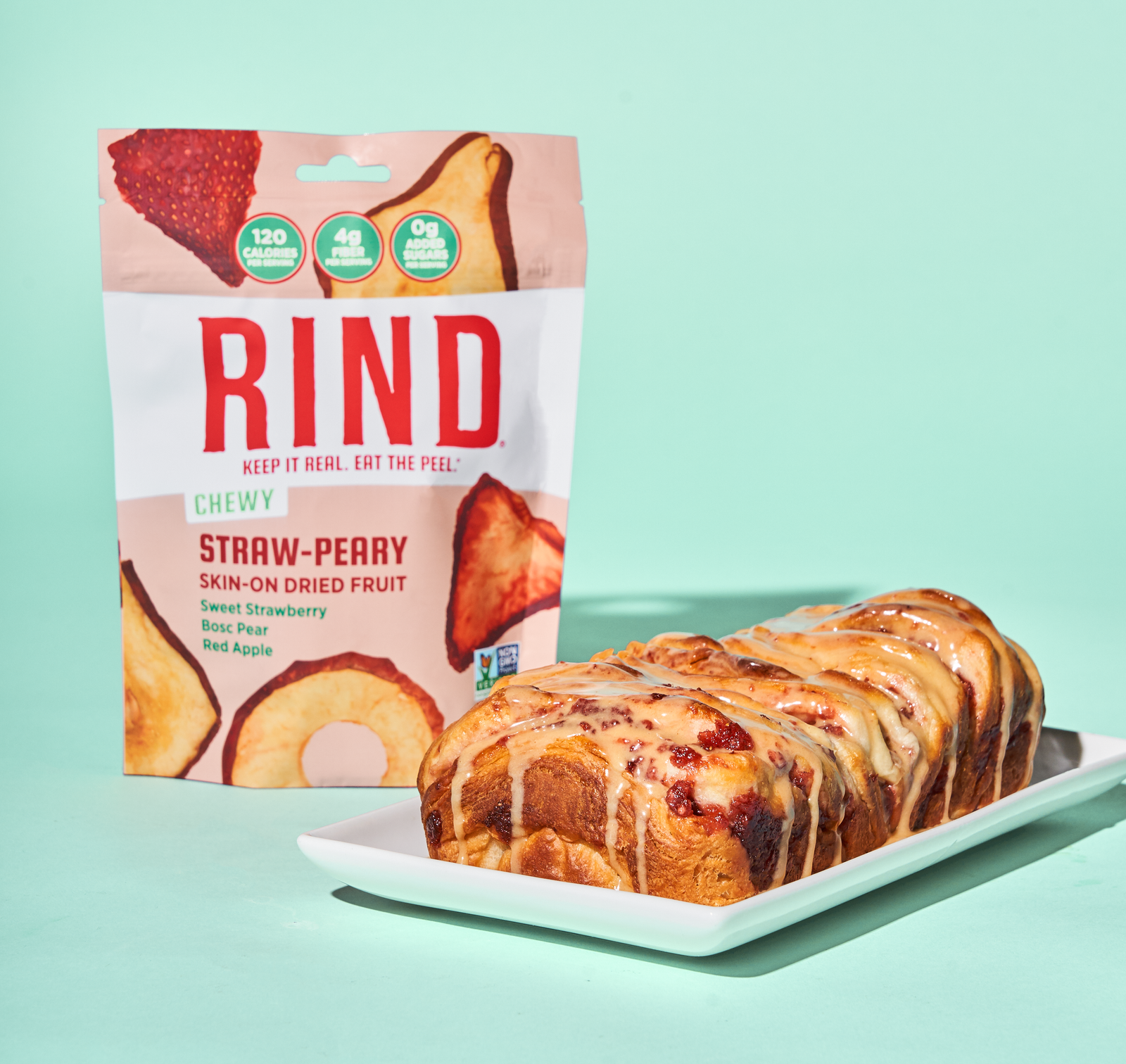 Cooking Time: 40 minutes
Prep Time: 25 minutes
Serves: 4-6 people 

Ingredients:
1 bag of RIND Straw-Peary
1 cup boiling water
½ cup sugar
¼ cup water
1 drop red food coloring
1 package biscuit dough
1 tablespoon butter, melted
½ cup peanut butter
1 cup powdered sugar
½ cup milk

Directions
1. Preheat oven to 375 degrees Fahrenheit and line a loaf pan with parchment paper.

2. Add RIND Straw-Peary to a small bowl and top with boiling water. Let steep for 10-15 minutes to let the fruit rehydrate. The fruit will become soft and plump.

3. Strain rehydrated fruit from water, then transfer to a food processor with sugar, water and red food coloring. Blend until it becomes a smooth jam-like consistency and set aside.

4. Remove biscuits from the package, slice in half and slightly flatten with a rolling pin. Spread an even layer of jam to each biscuit. Line and layer each round into the prepared loaf pan. Brush the top with butter and bake for 40 minutes, until golden brown. Transfer to a wire rack to let cool.

5. While the bread is cooling, combine peanut butter, powdered sugar and milk in a small bowl. Whisk until smooth then drizzle over the bread.

6. Serve and enjoy!