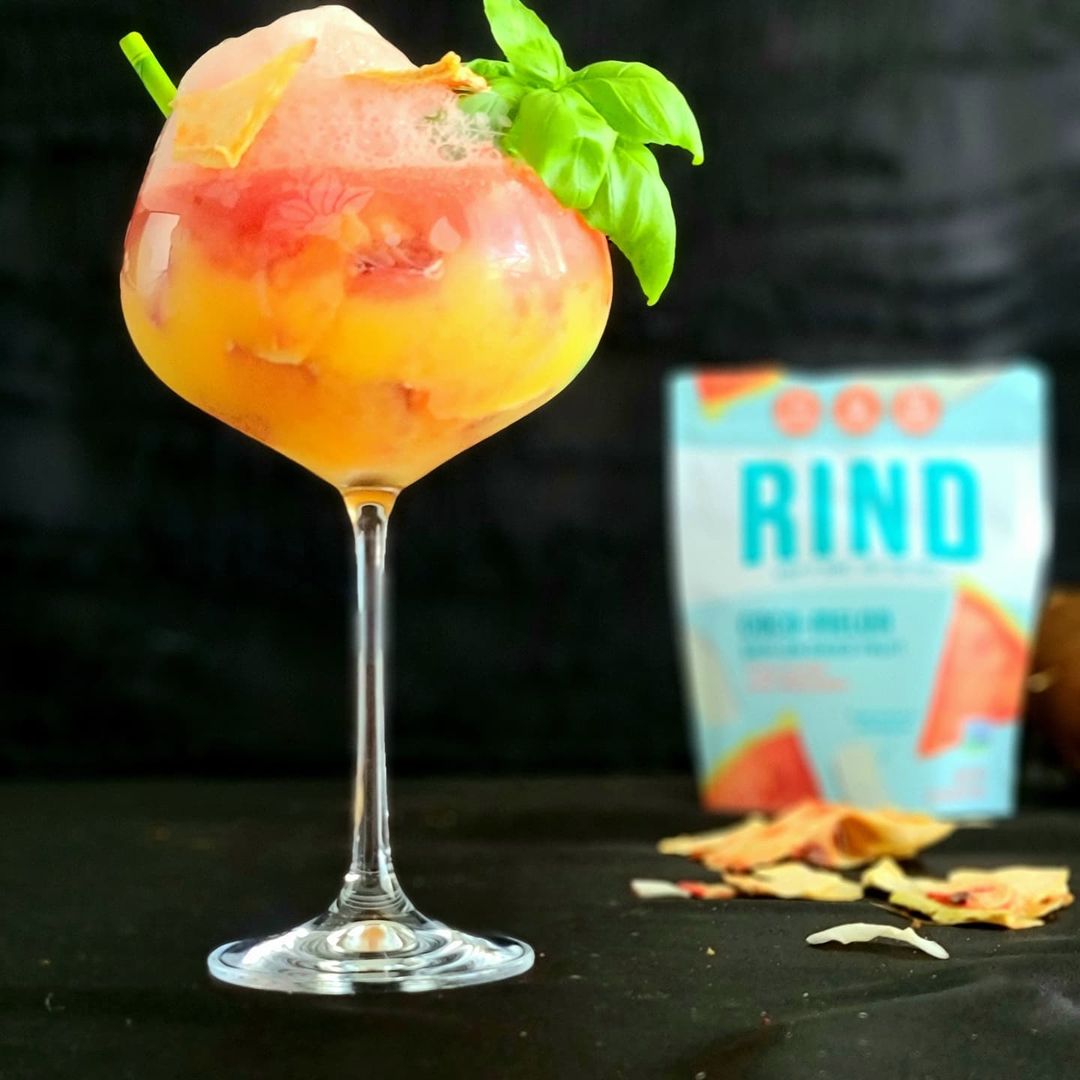 Now what's in the mocktail:
2 oz orange juice, pour on the bottom.
4 oz watermelon juice ( I blend chunks and strain)
1 oz lemon juice
1 oz coconut water
Few basil leaves
Top up with watermelon sea salt foam and garnish with dry watermelon RIND Snacks.
*For the foam : blend some watermelon. Add Pinch of salt and spoon of Surcose Ester and beat with immersion blender.