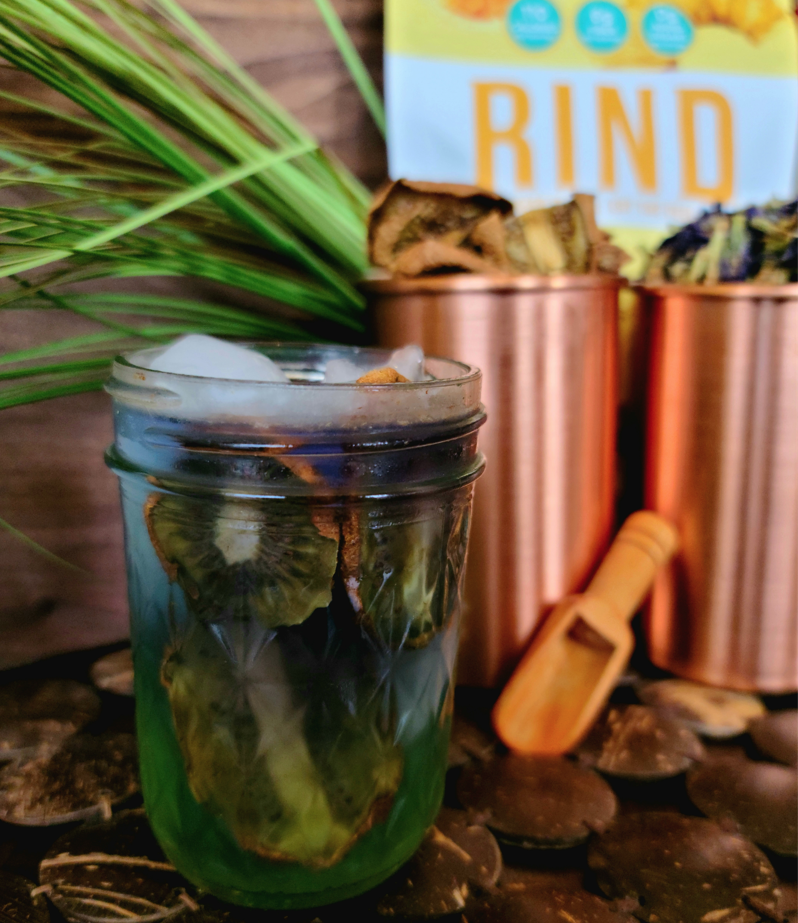 Ingredients:
1 bag Matcha green tea
1 tsp Butterfly tea leaves
16 oz water
4 pieces RIND Tangy Kiwi Tropical Skin-on Dried Fruit
Honey to taste
Ice
Steep each of the two teas separately in 8 oz of water and with two RIND Kiwi pieces. Strain, add honey to taste and let cool. Pout matcha green tea into a cup with ice and then slowly add the butterfly tea on top. Garnish with additional kiwi pieces.