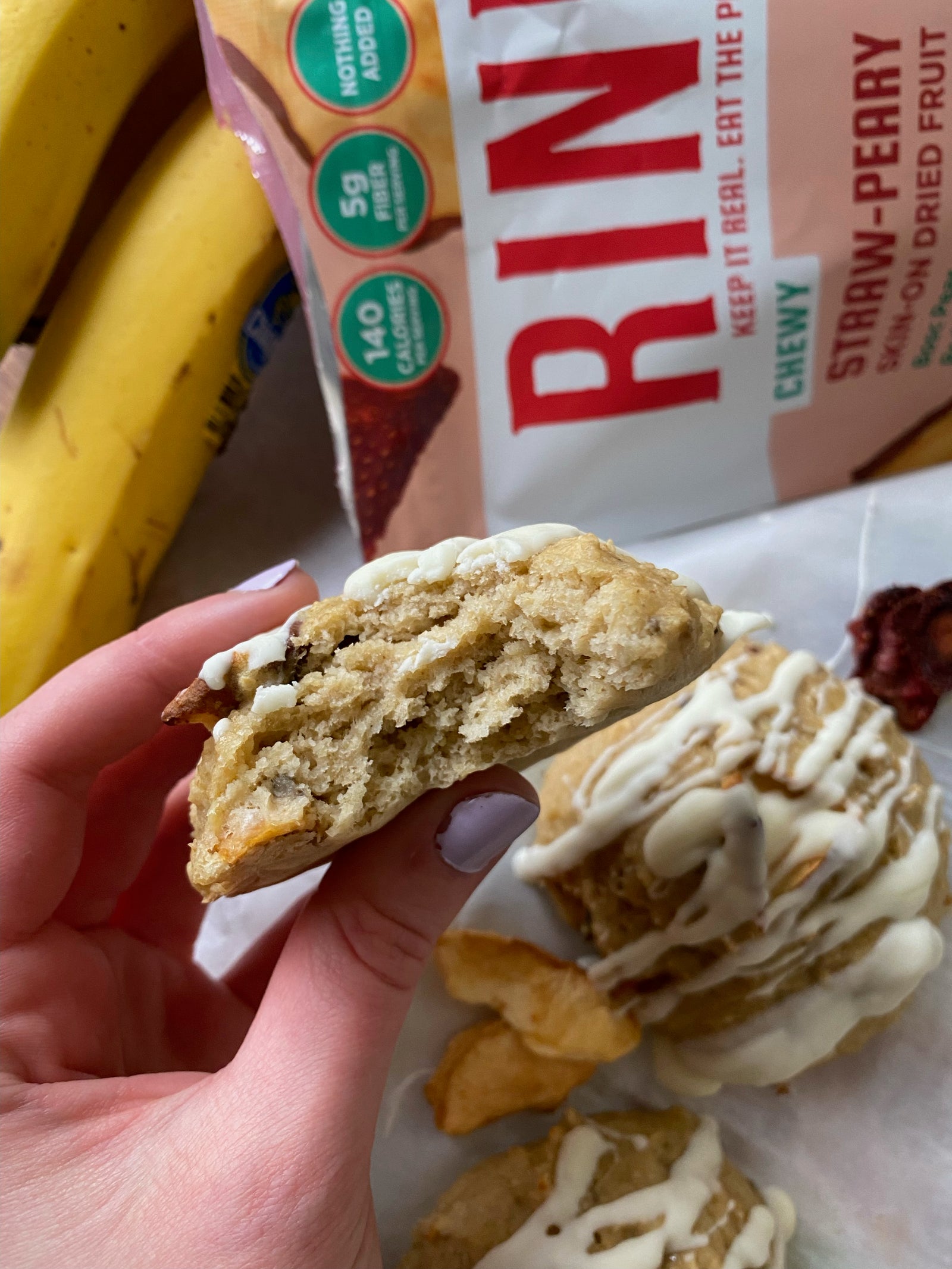 Recipe:
- 1 banana
- 1/2 cup plain Greek yogurt
- 1 egg
- 1 tbsp maple syrup
- 1 1/2 cups oat flour
- RIND Straw-Peary fruit chopped into small pieces (about 1/2 a cup)
- 1 tbsp baking powder
Start by mashing your banana, add in egg and yogurt. Next add in the oat flour, baking powder, and fold in the fruit pieces. Make sure not to over mix!
Scoop out a palm sized amount onto a lined baking sheet. Feel free to top each biscuit with more fruit. Bake on 400° for 15 minutes. Once cooled, drizzle with white chocolate for the ultimate sensation.