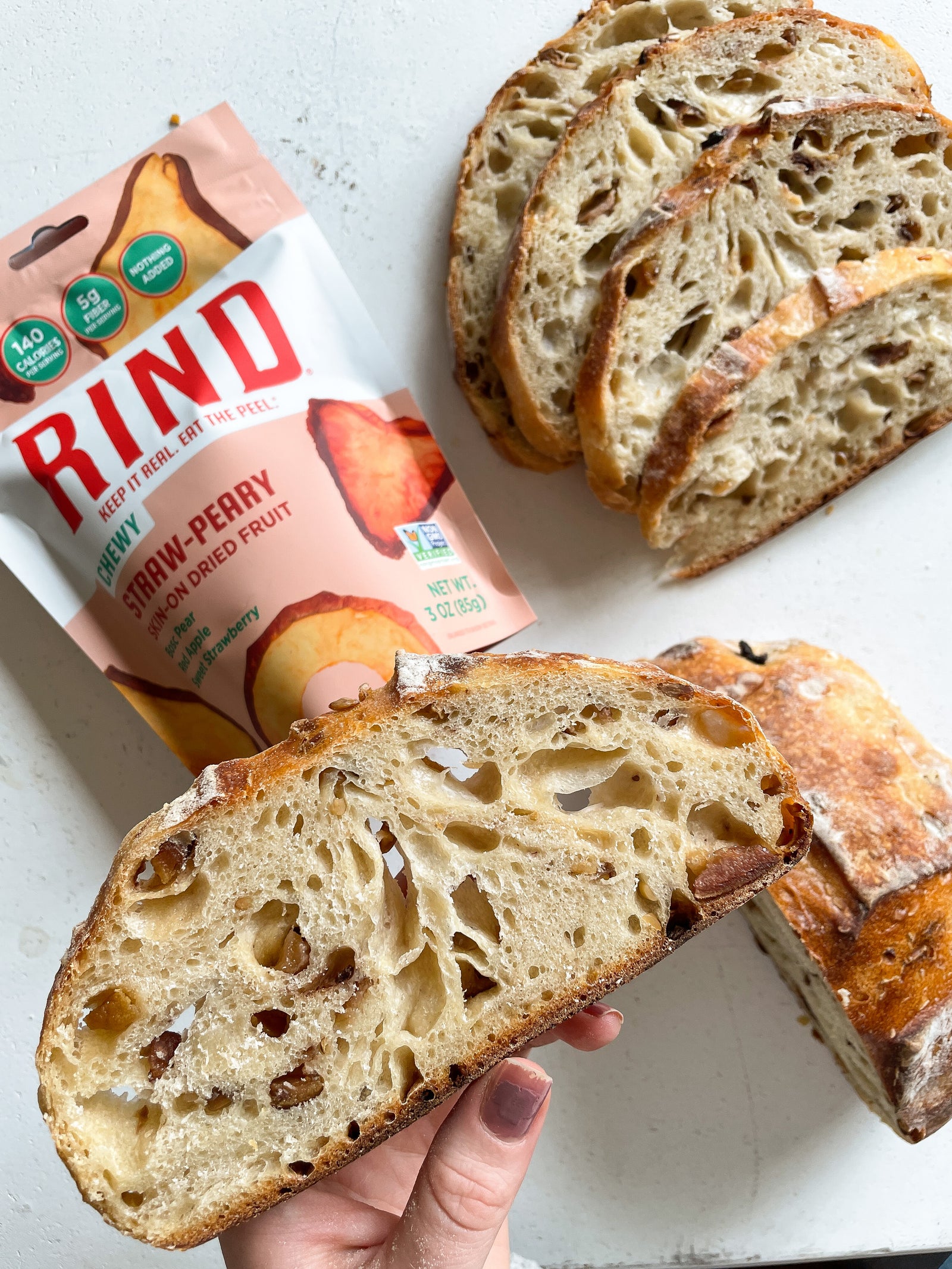 Directions: 
- During dough prep, whisk your bubbly, active starter with a little more water than usual (5-10g) and 1-2 T honey (one for smaller loaf, 2 for larger). The , add flour and salt like usual!
- Incorporate seeds with your hands immediately after mixing dough and allow to rest per usual.
- During your 2nd set of stretch and folds (before/during the bulk rise), incorporate 1/4 C chopped RIND dried fruit mix by sprinkling a tablespoon at a time between each fold, repeating folds until all fruit is incorporated. Perform one more series of stretch and folds to further distribute fruit.
- Continue/finish recipe per usual- but add a few pressed seeds/fruits into the top of your loaf after shaping (before baking) if you so choose!