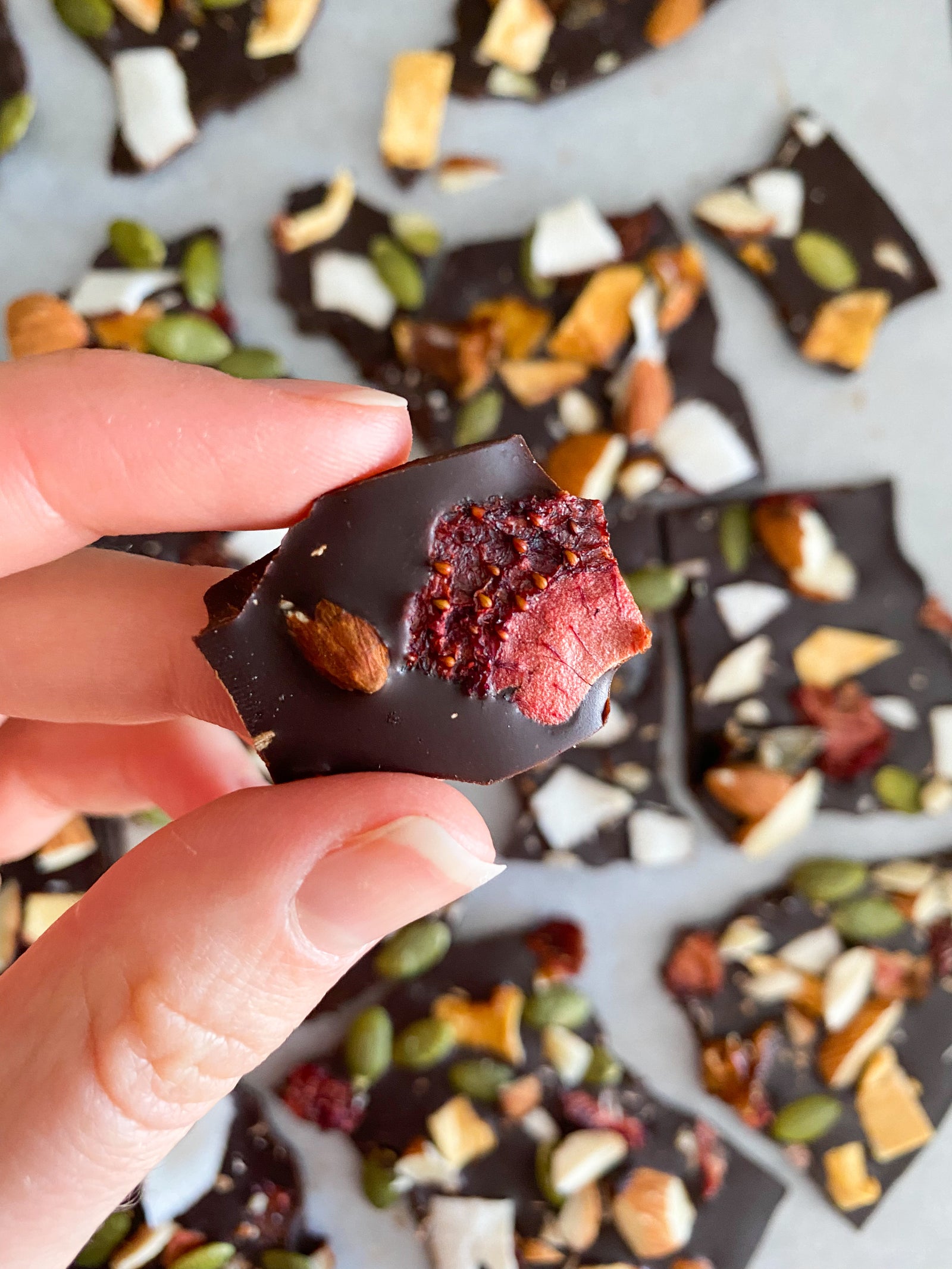 Ingredients:
1/3 cup cocoa butter, melted

1/3 cup cacao powder

2 tablespoons maple syrup Pinch of sea salt Chopped dried fruit, seeds, and nuts 

Add the melted cocoa butter, cacao powder, and maple syrup to a small bowl.
Pour onto a lined baking tray and spread evenly. Top with a pinch of salt and your desired toppings. I used dried apple, pear, strawberries, mandarin oranges, and coconut, plus pumpkin seeds and almonds for added crunch.