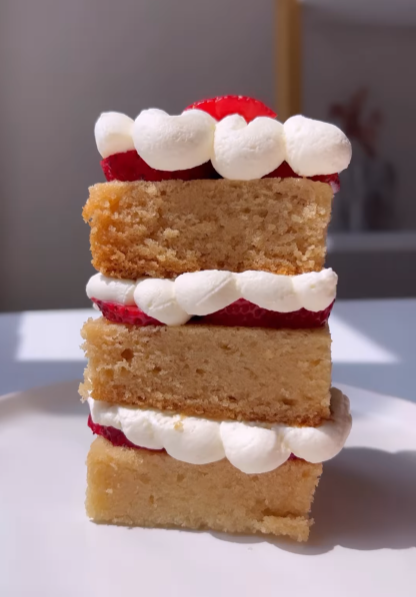 Ingredients:
Vanilla pound cake
Heavy cream (for homemade whipped cream), or store bought whipped cream
Vanilla Extract
RIND Snacks dried strawberries from the Straw-Peary blend
Hot water
Sliced Strawberries
Instructions:
Add RIND dried strawberries to a bowl with vanilla abstract and pour hot water over it.
Smash the dried strawberries down and let it combine, then pour the mixture through a strainer and set aside to cool.
Assemble your cake - Place 1 layer of pound cake on your plate, pour the strawberry mixture on the pound cake, then top with homemade (or store bought) whipped cream and strawberries. Repeat twice more.