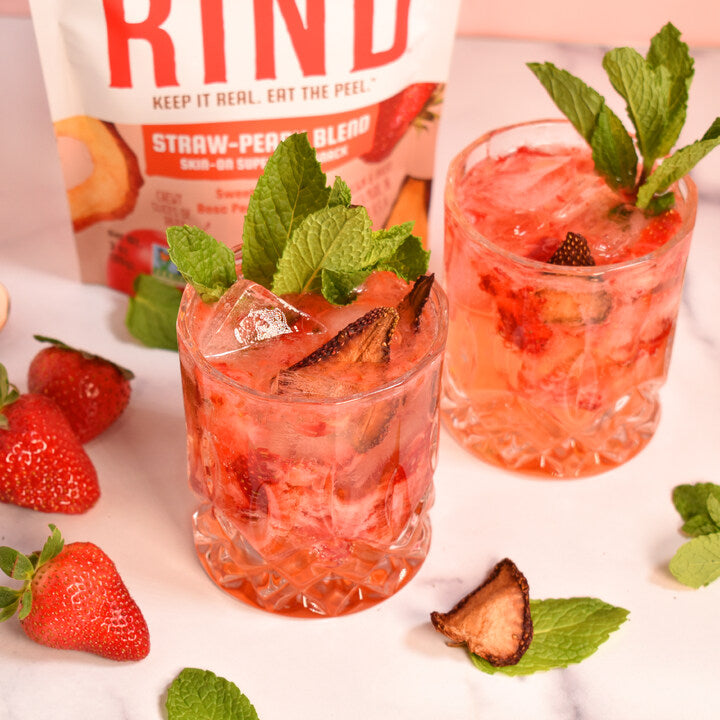 Grab your Straw-Peary Blend and follow the simple steps below for a refreshing springtime cocktail.⁠
⁠
Ingredients:⁠
🍯 1 oz honey⁠
🍋 1/2 oz freshly squeezed lemon juice ⁠
🍓 3 fresh strawberries⁠
🌿 8 mint leaves⁠
🥃 2 oz bourbon⁠
🍐 RIND Straw-Peary Blend⁠
⁠
Instructions:⁠
1️⃣ In the bottom of a glass, muddle the honey, lemon juice, fresh strawberries, and mint.⁠
2️⃣ Add bourbon and fill the glass halfway with crushed ice, then stir to combine.⁠
3️⃣ Fill the glass the rest of the way with ice, then garnish with RIND superfruit slices and mint leaves. Cheers!⁠