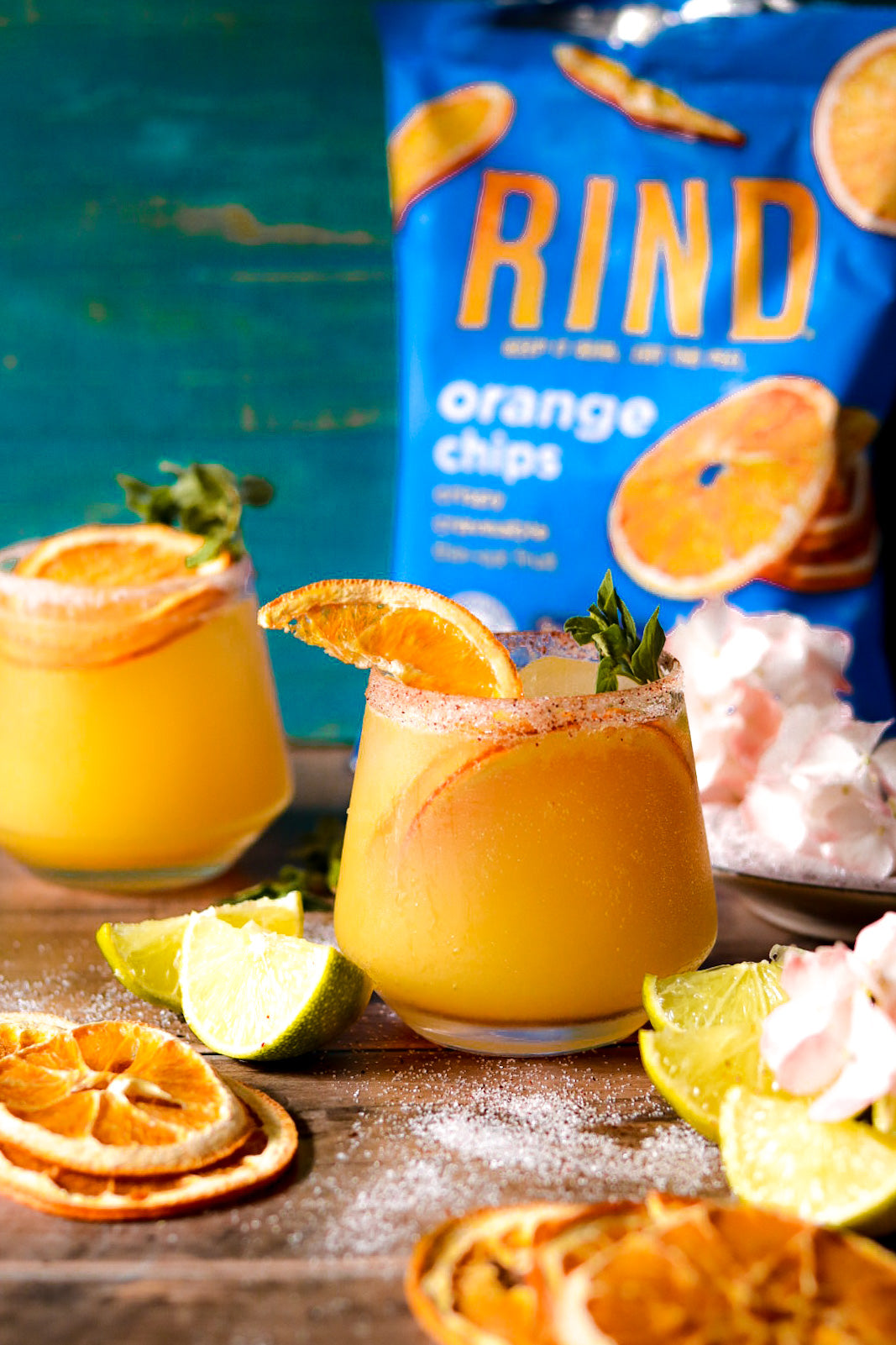 RECIPE:

- 2 oz fresh orange juice
- 1/2 oz fresh lime juice
- 1-2 tbsp agave or honey
- 1-2 dashes orange bitters
- 3 oz ginger kombucha
- Sparkling water, to top
- 3-4 RIND Oranges, for garnish

DIRECTIONS:

Fill a glass with ice. In the glass, combine the orange juice, lime juice, agave, kombucha, and orange bitters. Stir until combined. Top with sparkling water. Press a few RIND Orange Chips into the cubes and garnish with fresh herbs. Enjoy!