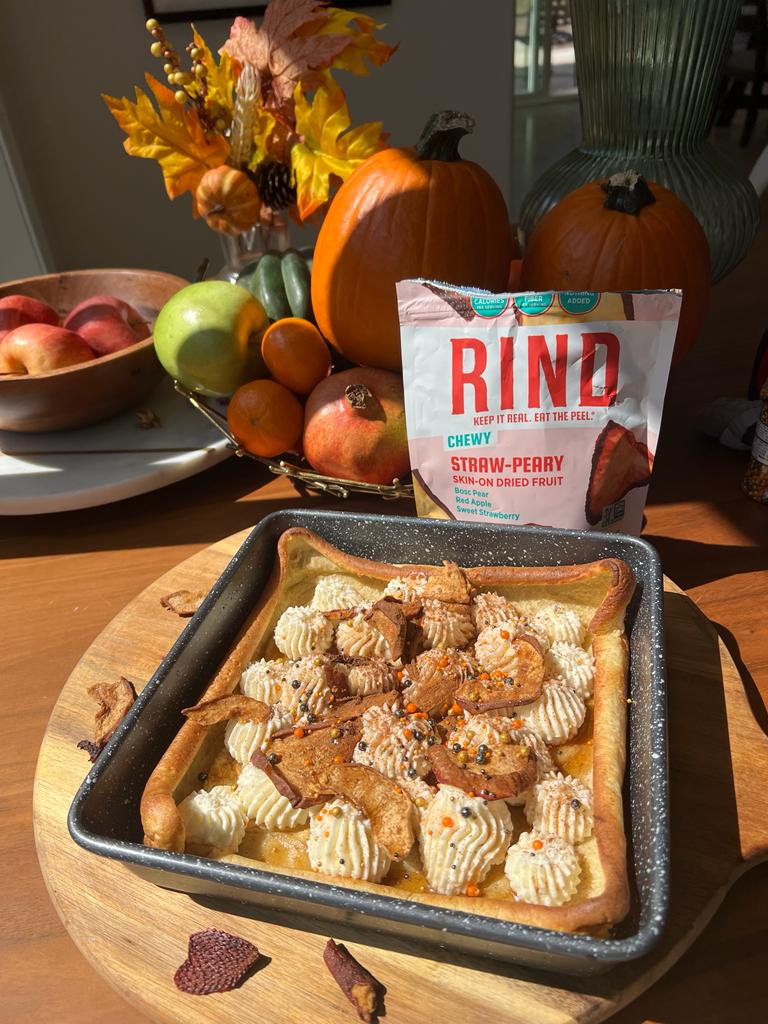 Ingredients:
1/2 cup all-purpose flour

1/2 cup milk

2 eggs

2 tbsp granulated sugar

1/2 tsp vanilla extract

1 tsp lemon zest

1/4 tsp salt

2 tbsp butter

1 tsp pumpkin pie spice

RIND Snacks Straw-Peary Blend
Instructions:
* Preheat a 9" oven-safe skillet in the oven.

Blend flour, milk, eggs, sugar, vanilla, lemon zest, pumpkin pie spice, and salt.

Let the batter rest for 10-20 minutes.

Add butter to the hot skillet, pour in the batter.

Spread a handful of RIND healthy snack evenly on top of the batter.