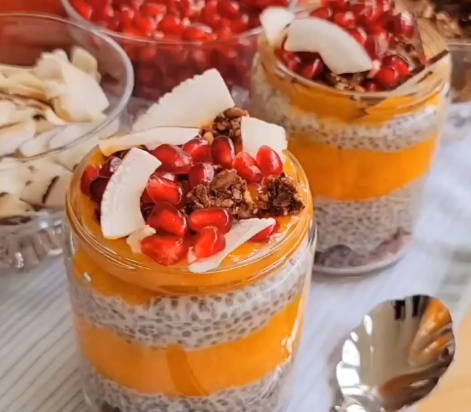 Ingredients: 
4 Tbsp chia seeds

1¼ cup unsweetened almond milk

1 pureed Hachiya persimmon

 choco crunch sprouted granola 

RIND Snacks Coconut Crisps

1 Tbsp pomegranate arils
Recipe: 
Soak chia seeds in almond milk overnight in the refrigerator. On day of, add granola to the base of a glass jar. Alternate between layering chia pudding and pureed persimmon in the jar. Top with granola, pomegranate arils, and coconut crisps.