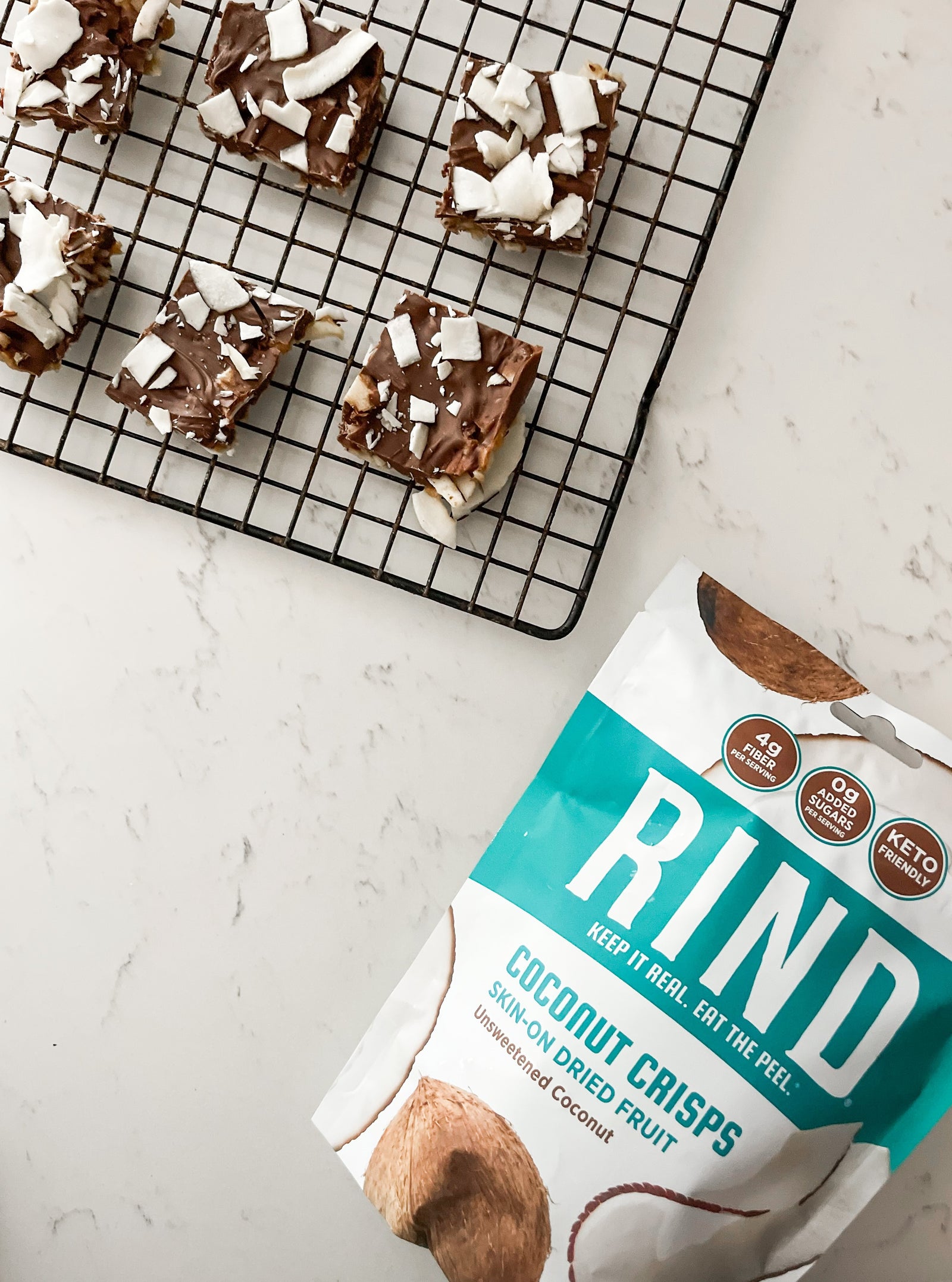 Ingredients:
2 cup of Coconut Crisps

2 tablespoons of all natural peanut

1 cup of melted keto friendly chocolate

¼ cup of coconut or avocado oil
Directions: Mix 1.5 cups of RIND coconut crisp, peanut butter and oil. Firmly press mixture in a 9x9 dish with parchment paper until mix is compact. Freeze for 30 minutes. Add melted chocolate over mixture and top remaining crisps. Freeze for an additional 30 minutes. Cut until squares and freeze until ready for a sweet treat. 
instagram.com/reel/ChntngOAAKt/