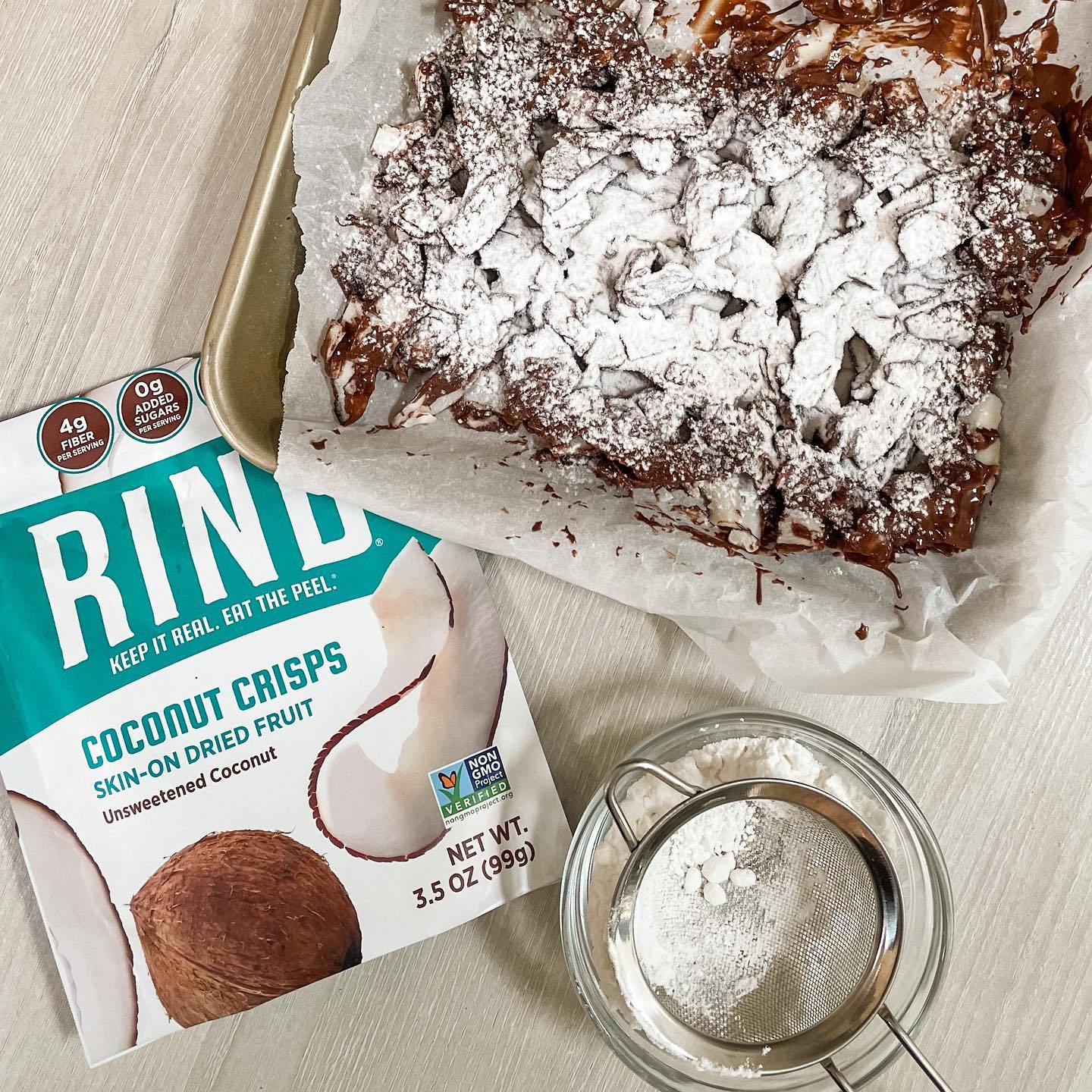 Recipe:
-1 bag RIND Snacks Coconut Crisps
-1/2 cup natural peanut butter
-1/3 cup sugar free chocolate chips
-1/4 cup powdered sugar substitute


Instructions:
Layout coconut crips onto non-stick surface. Melt chocolate and peanut butter and combine until one mixture. Pour over crisps and toss until fully covered. Finish by coating in powdered sugar substitute. I like mine chilled, so I pop them in the freezer for 10 minutes and enjoy!