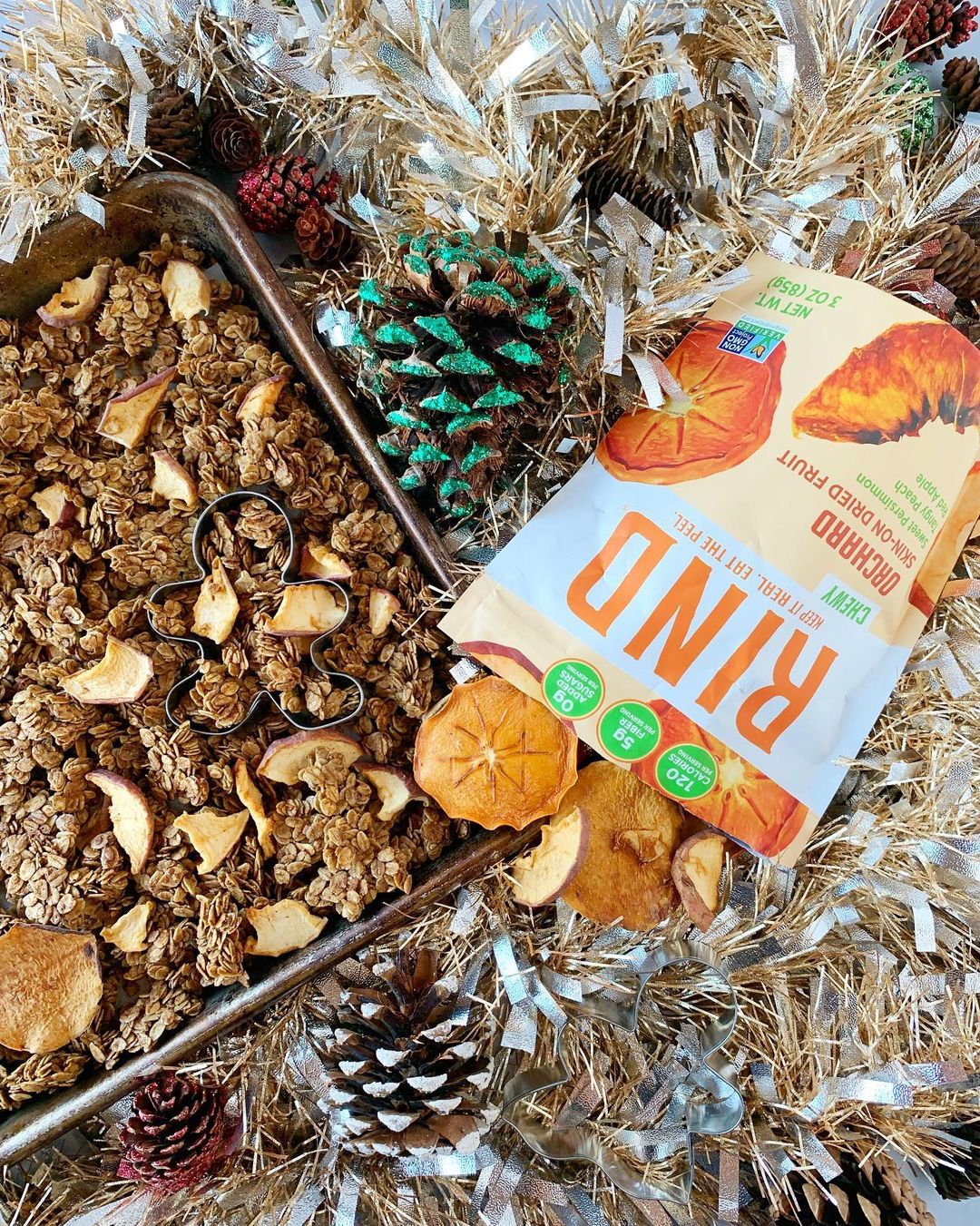 Ingredients:
* 2 cups old fashioned oats

* 2 tbsp extra virgin olive oil

* 2 tbsp maple syrup

* 1 tbsp molasses

* 1/2 tsp vanilla

* 1/2 tsp cinnamon

* 1/2 tsp ginger

* 1/4 tsp cloves

* 1/4 tsp nutmeg

* 1 Tbsp coconut sugar

* 1 - 3oz RIND Orchard Skin-On Dried Fruit (Sweet Persimmon, Tangy Peach, Red Apple)

Instructions

1. Preheat oven to 350°F.
2. In a large bowl, whisk together all ingredients EXCEPT oats and coconut sugar until well combined.
3. Add in the oats and coconut sugar and mix mix mix until all the oats are completely coated.
4. Bake 18-20 min or until oats are slightly browned around the edges of the pan. (No need to stir during baking!)
5. Remove pan from oven and add the dried fruit.
6. Allow granola to cool before you stir or break part. You will have large pieces of sweet granola to break apart and enjoy if you wait!
7. Store in an airtight container for a week!