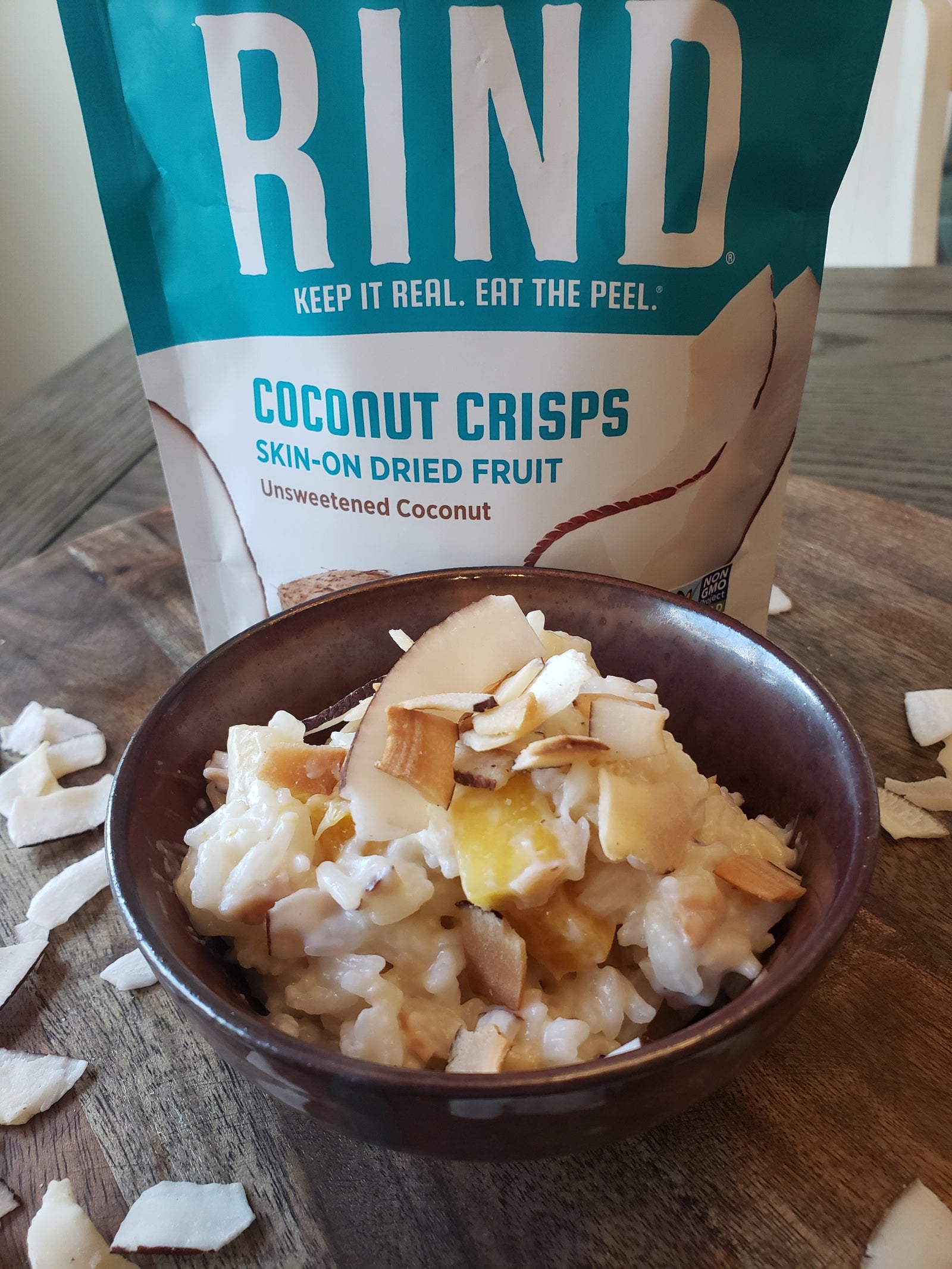 Ingredients:
1 can Coconut Milk (13.5oz)

2 bags Jasmine Rice (Success)

2 Mango Fruit Cups 

1.5cup RIND 

Coconut Crisps
Directions:
1. Fill a medium pot with 6-8 cups of water and bring to a boil.
2. Add your Jasmine Rice bags and boil for 5 minutes.
3. Drain water. Cut open the rice and add it back to your empty pot.
4. Add your can of Coconut milk and the juice from one of the fruit cups.
5. Bring this to a low boil and finish cooking your rice (about 5 minutes), stirring frequently. 
6. Add in your juice from the second cup and both cups of fruit, stir to combine. Turn your heat down to low.
7. Take 1 cup of your RIND Coconut Crisps and lay them on a baking sheet. I toasted mine in my air fryer for 4 minutes, 30 seconds. Watch them carefully. If you do not have a toast setting, bake them at 350°F for 5-8 minutes.
8. Crumble your toasted Coconut Crisps and 1/2cup of the Coconut Crisps. Add both to your rice and stir until combined.