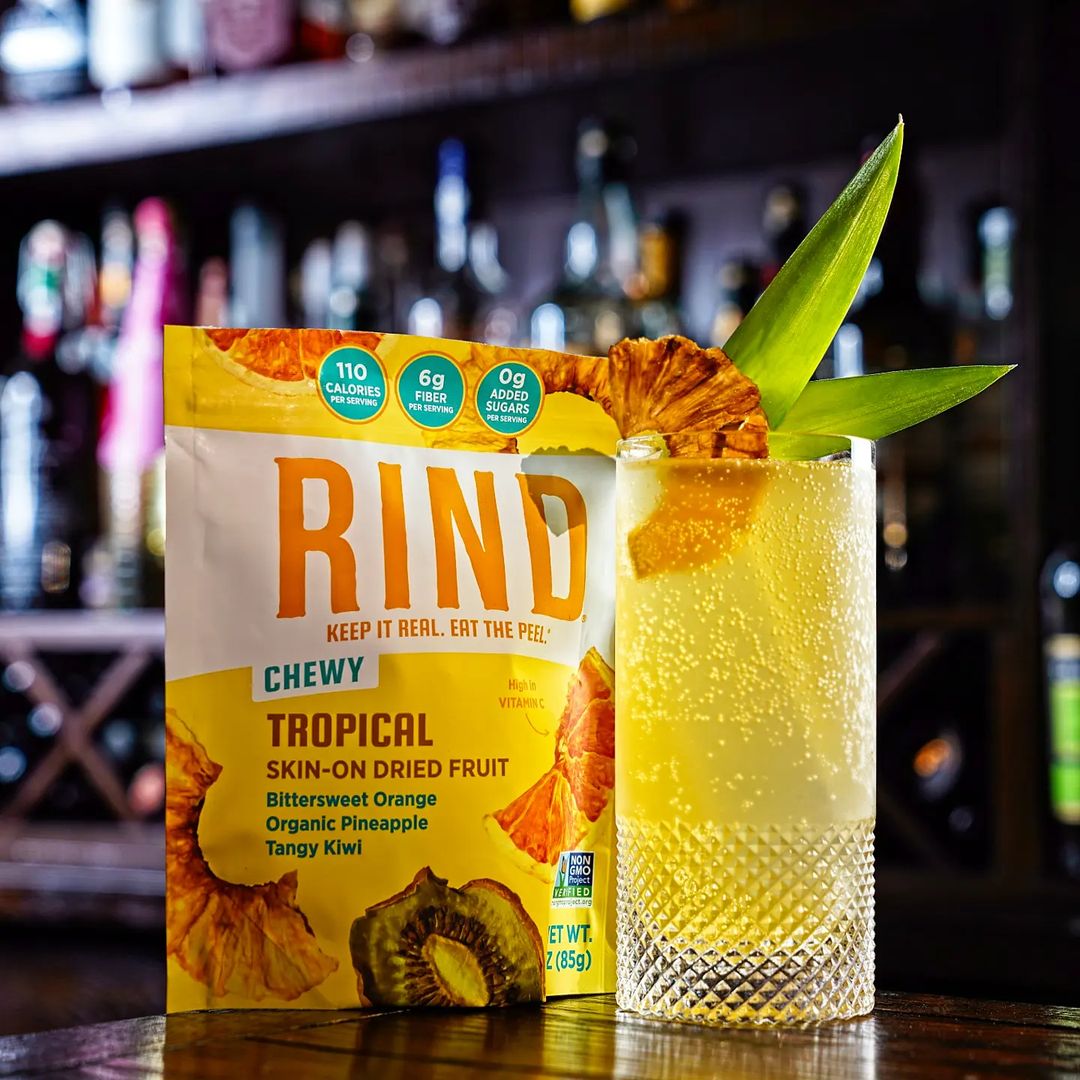 Ingredients:
1 oz RIND pineapple, kiwi, coconut infused vodka
1 oz pineapple rum 
0.75 oz lime cordial 
1 bar spoon agave
club soda 

In a Nitropresscombine dried fruit with 4 oz vodka and charge with 2 nitro chargers for at least 1 hour refrigerated. In a shaker, add 1 oz of infused vodka, the remaining ingredients (except club soda), and ice and shake until well chilled. Strain into a sexy highball glass with a perfect clear ice spear. Top it off with club soda. Garnish with pineapple fronds and more delicious RIND.