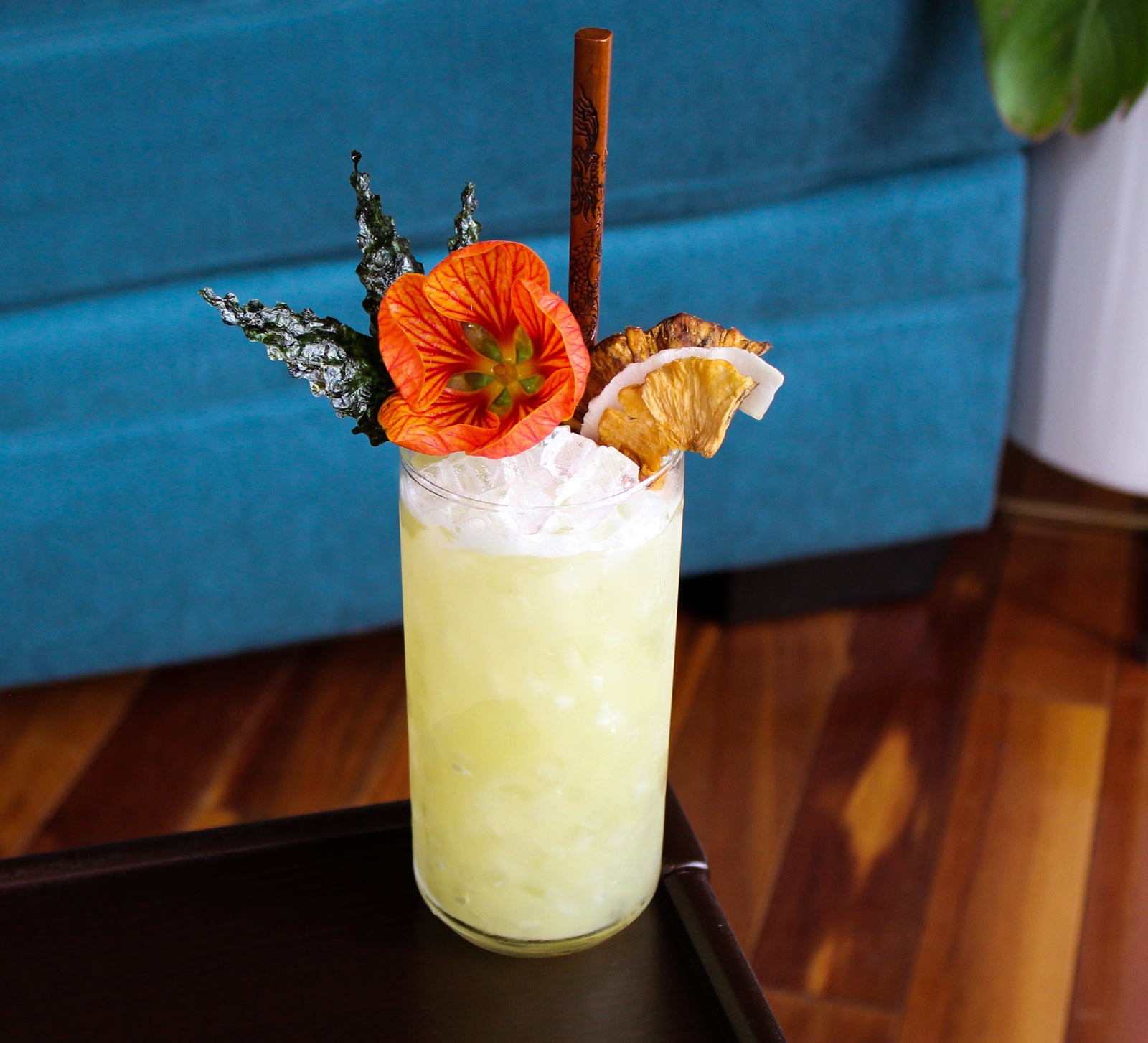 Recipe 
1.5 oz. Rind infused Roku Gin*

1.25 oz. Tozai Typhoon Saké***

3/4 oz. Pineapple juice

1/4 oz. Lemon juice

1/2 oz. Lime juice

1/4 oz. Ginger juice

1/2 oz. Wasabi simple syrup**

Hard shake ingredients with ice. Strain into a highball over crushed ice. Add three drops of soy sauce on top. Garnish with three pieces of seaweed sheet "fronds", edible hibiscus flower, a chopstick, and a @rindsnacks pineapple coconut fan. Cheers!

*infusion note: Combine 6 Rind pineapple pieces (large), 19 coconut pieces, 1 kiwi, 1 orange with 1.5 cups roku in a glass container. Allow to infuse at room temperature for 3 days.
**Wasabi simple syrup: Combine 2 teaspoons wasabi with 1/4 cup water over medium heat. Whisk the wasabi to incorporate. Once the mixture is steaming, turn off heat and whisk in 1/4 cup sugar until dissolved. Store in the refrigerator for up to 2 weeks.
***I did try a widely available draft saké, Hakutsuru, here as well. It tasted really good too, but the Typhoon has a umami flavor profile which complimented the overall cocktail better. Any saké with a smooth, more savory profile would work well here.