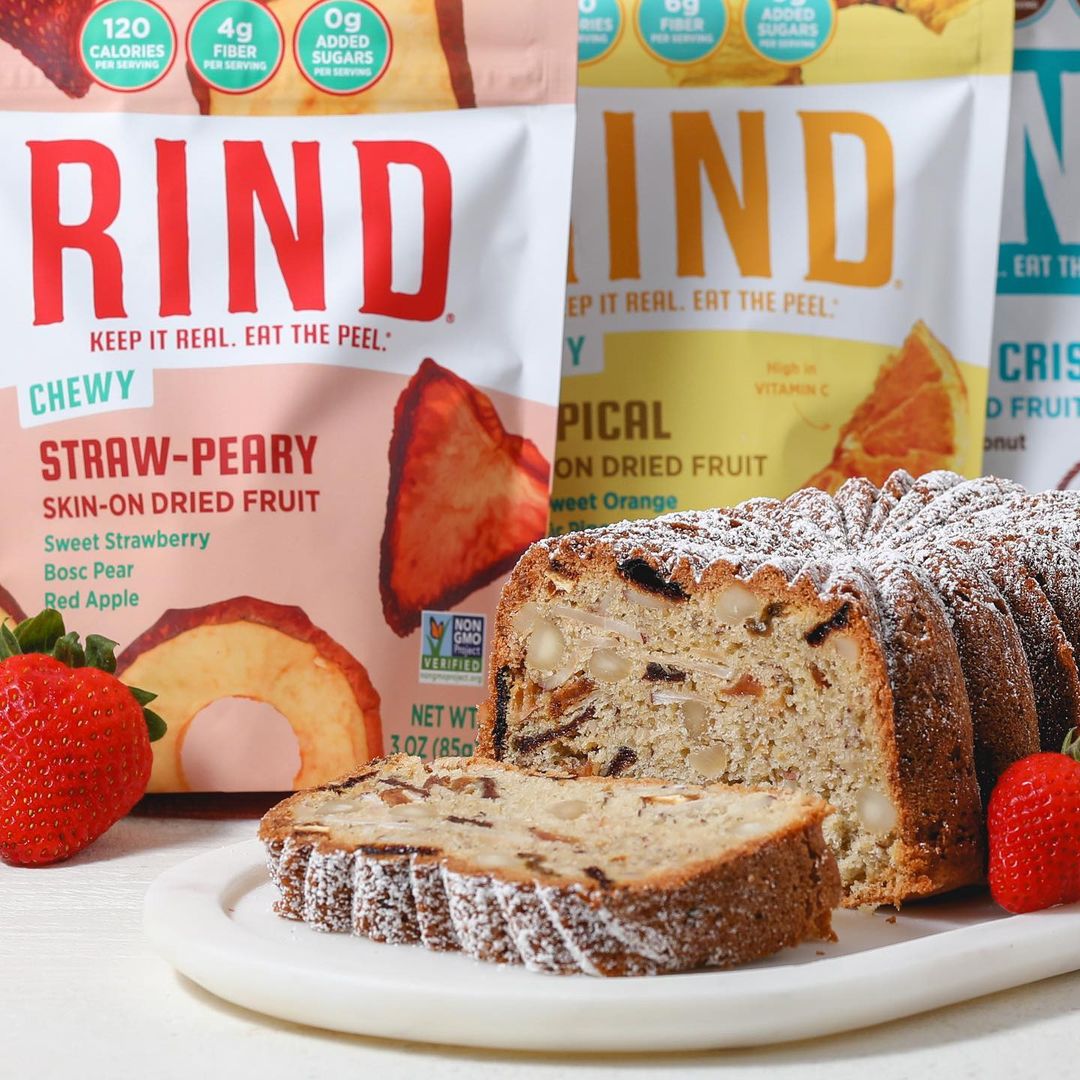 Ingredients for bread:
1 1/2 cups 1.1 gluten free flour
1 tbsp baking powder
1/4 tsp kosher salt
2 eggs
1/2 cup unsalted butter, I used a dairy free, room temp
1 banana
3/4 cup sugar
1 tsp vanilla extract
1/2 cup RIND Tropical Dried Fruit, Chopped
1/2 cup RIND Coconut Crisps
1/2 cup RIND Straw-Peary, Chopped
1 cup macadamia nuts, rough chop

Preheat the oven to 325 degrees. Spray a 8x5 bread pan/bundt pan with nonstick baking spray (you can use a 9x5-baking time will be reduced slightly). In a mixing bowl add the butter and sugar, mix on high for 3 minutes. Mix in the banana, eggs and vanilla. Add all the dry ingredients, mix until just incorporated and then fold in the dried fruit and nuts. Bake for 55-65 minutes. A toothpick should come out clean. Cool for 20 minutes and then flip onto a baking rack. Once completely cooled dust with powdered sugar. Enjoy!