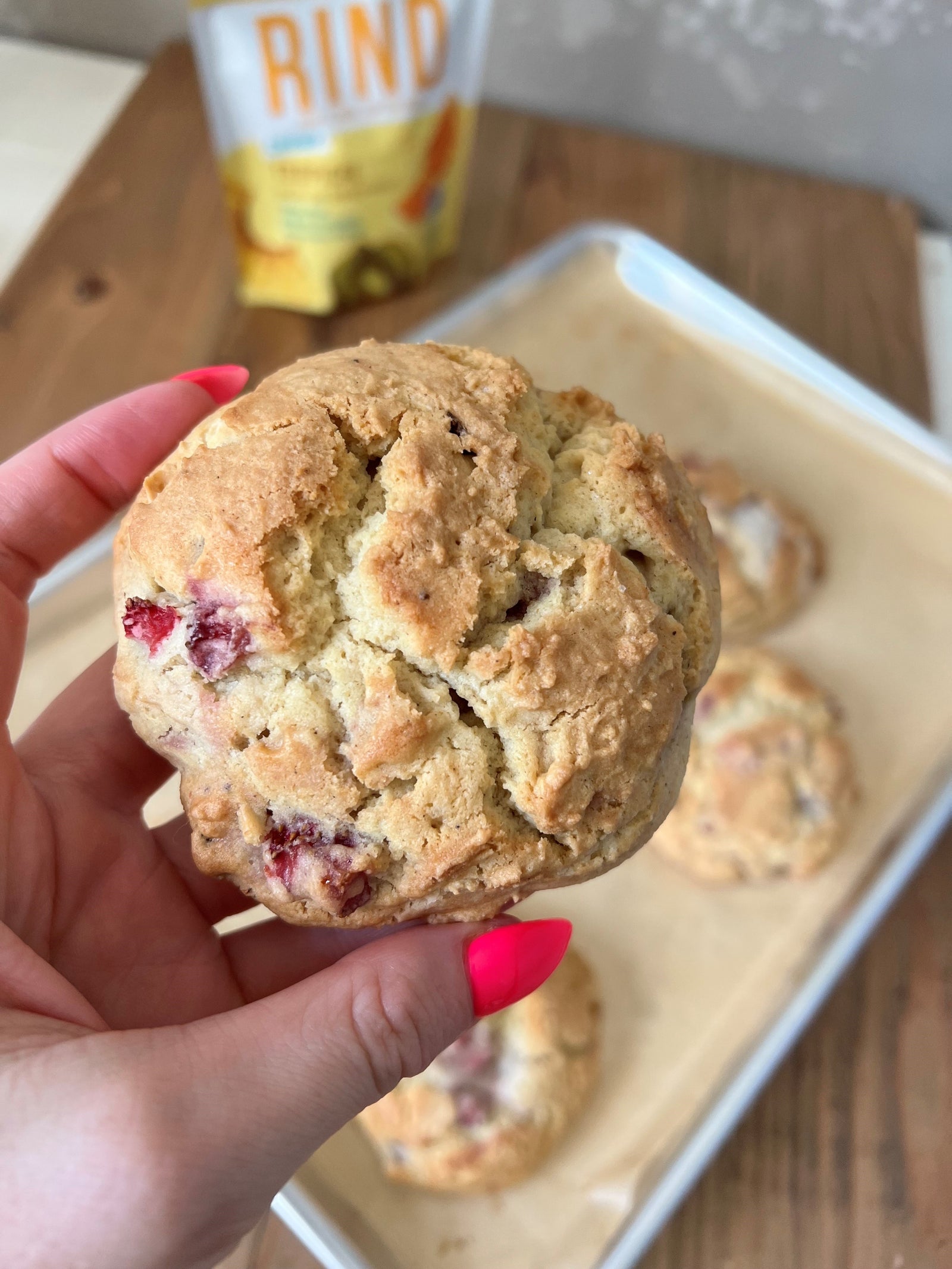 Recipe:
1 cup of fresh strawberries, diced small

1/2 cup RIND Kiwi, diced small

1/2 cup butter, I used a DF

1 cup of sugar

1 tsp of almond extract

1/2 tsp baking soda

1 1/2 tsp baking powder

2 cups of 1.1 GF flour

1/4 tsp kosher salt

1 egg

1/2 cup of sour cream

In a mixing bowl add the butter, sugar and almond extract. Beat on high for 5 minutes. Mix in the egg and sour cream until smooth. Add the dry ingredients and mix until just incorporated (don't over mix). Fold in the kiwi and strawberries. Place in the fridge for 3hrs minimum. Remove, preheat the oven to 350 degrees. Line a cookie sheet with parchment paper. Using a 1 1/2"-2" scoop, scoop the cookies and bake for approx 11-14 minutes. They will puff up and have a very light color to them. Remove, allow to cool completely. Enjoy!