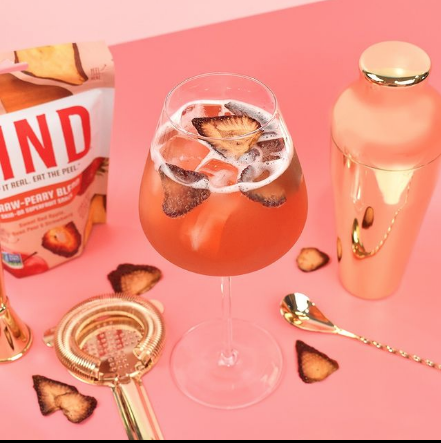 Here's how:⁠

1️⃣ In a tall glass, combine a touch of sugar and the juice from a lime wedge.
2️⃣ Muddle with the back of a spoon to dissolve the sugar.
3️⃣ Add a handful of strawberries and lightly muddle until juice is released.
4️⃣ Fill the glass with ice, add the gin, then top with a splash of club soda.
5️⃣ Lastly, toss in a generous handful of Straw-Peary slices and enjoy!⁠