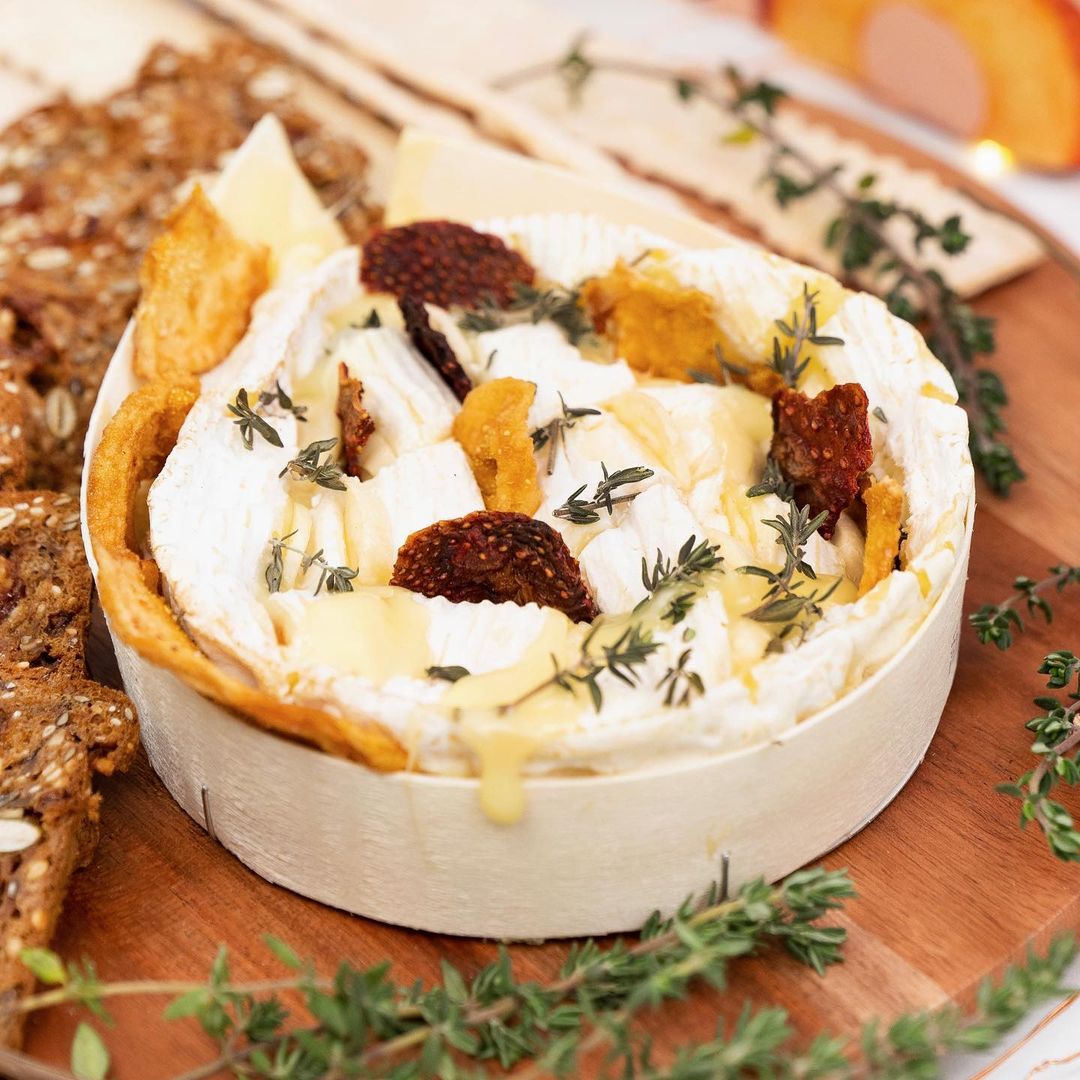 Ingredients:
1 bag of RIND's Straw-Peary
1 wheel of Brie cheese
Fresh thyme
Garlic (thinly chopped)

Directions:
1. Preheat the oven to 350 degrees F.
2. Add thyme and garlic to the brie.
3. Place the brie on a sheet pan. Bake for 5 to 7 minutes, or until it starts to ooze but not melted.
4. Add RIND - Straw-Peary into baked brie.
5. Enjoy with your favorite crackers and/or bread!