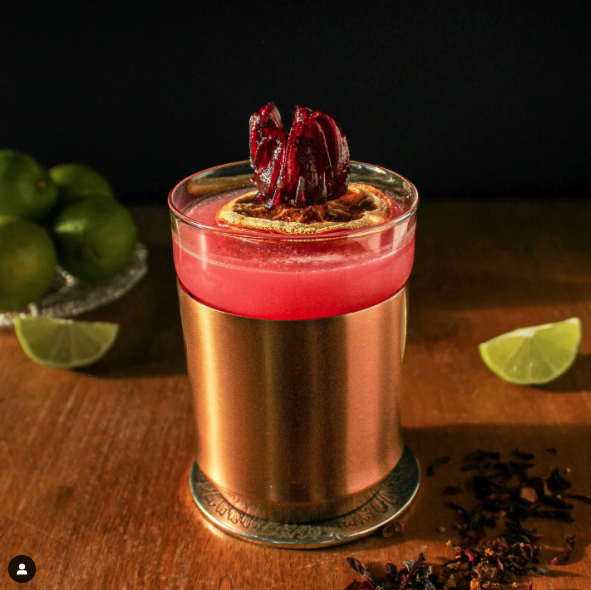 Recipe:
•2 oz. White Rum or Lightly Aged Rum (or Tequila for an exotic margarita)
•1 oz. Lime juice 
•1 oz. Toasted Coconut Syrup
•2 oz. Hibiscus Tea*
•2 dashes Toasted Coconut Bitters
•Edible Hibiscus Flower 
•RIND Snacks Oranges

●Combine liquid ingredients in an hybrid Cocktail Shaker. Add ice. Shake to chill and dilute. Strain into the Hybrid Cocktail Glass. Garnish with orange wheel and hibiscus flower.

•Dry January variant: Omit the rum. Combine 2 oz. Hibiscus tea, 1 oz. Lime juice, 1 oz. Toasted Coconut Syrup, 0.5 oz. White Vinegar in a shaker. Add ice. Strain into glass with a large fresh ice cube. Garnish. My kids absolutely love this mocktail.

*Tazo Passion tea used, brewed with five, dehydrated Rind orange slices. Strain out slices after brewing.