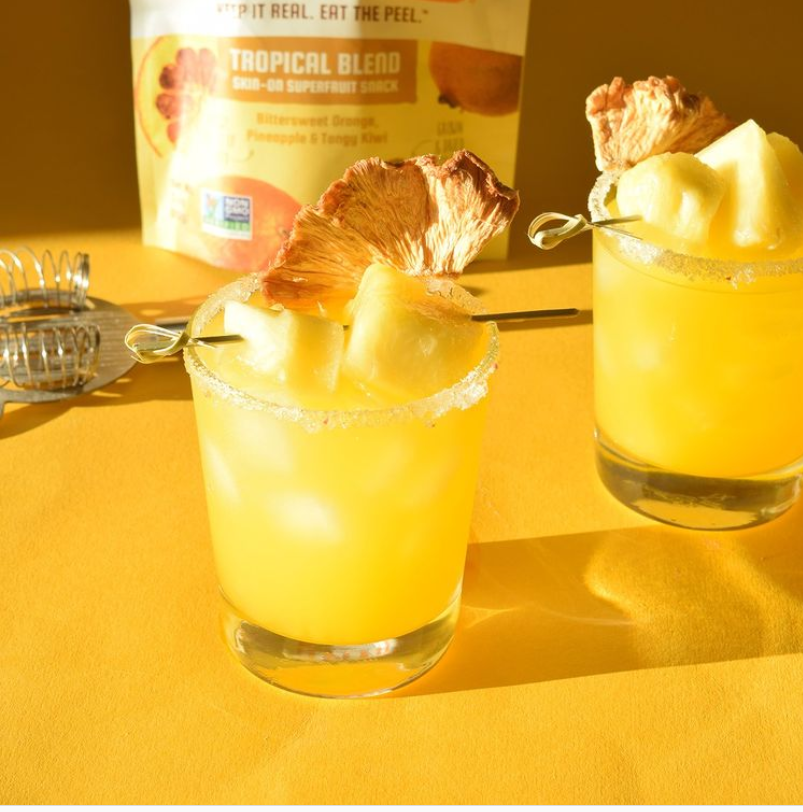 This pineapple margarita is a fun twist on a classic party cocktail!  No better way to pair our sweet pineapple snacks!
Ingredients:
3 cups fresh pineapple chunks⁠
1 cup tequila⁠
1 cup fresh lime juice⁠
1/2 cup Cointreau⁠
1/4 cup agave nectar⁠
Coarse Kosher salt for the rim⁠
RIND Pineapple slices for garnish!⁠