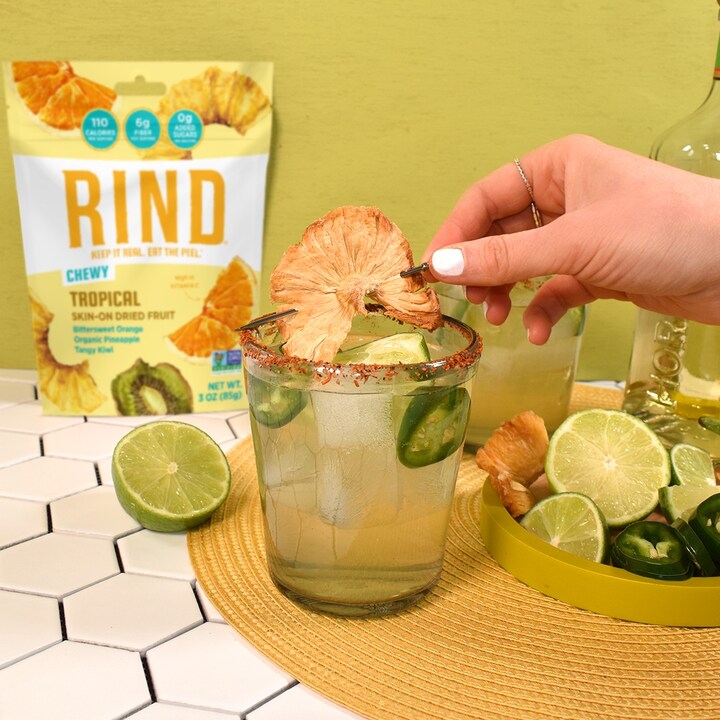 Ingredients (𝙛𝙤𝙧 𝙩𝙝𝙚 𝙘𝙝𝙞𝙡𝙞 𝙨𝙖𝙡𝙩 🌶🧂)⁠⁠
〰️ 2 TBS salt⁠⁠
〰️ 1 TSP chili powder⁠⁠
⁠⁠
Ingredients (𝙛𝙤𝙧 𝙩𝙝𝙚 𝙢𝙖𝙧𝙜𝙖𝙧𝙞𝙩𝙖 🍍🍹)⁠⁠
〰️ 1 TBS fresh lime juice⁠⁠
〰️ jalapeño slice⁠⁠
〰️ 1/4 cup tequila⁠⁠
〰️ 3/4 cup pineapple juice⁠⁠
〰️ 1/8 cup triple sec⁠⁠
⁠⁠
Instructions⁠⁠
1] Make the chili salt by combining the salt and chili powder, then rim the glass with your mixture.⁠⁠
2] Muddle the jalapeño slice with lime juice in a shaker.⁠⁠
3] Add the tequila, triple sec, pineapple juice, and ice to the shaker and shake vigorously.⁠⁠
4] Pour into your rimmed glass and garnish with RIND pineapple slices. Enjoy!⁠⁠