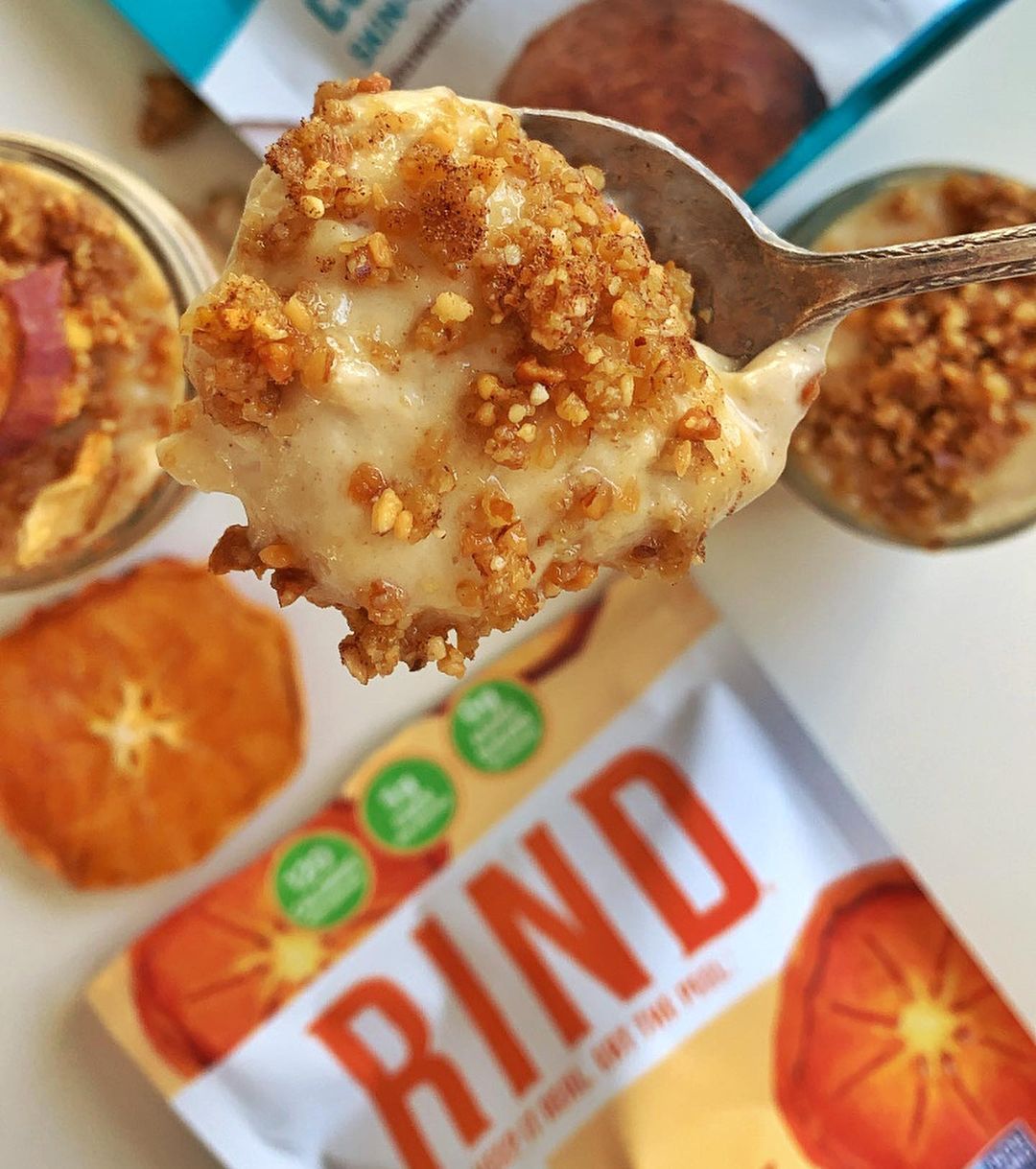 Prep:
Take about 6 medjool dates, remove the pits and place them in hot water (cover completely). Leave them to soak for a few hours.

Take 1 C raw cashews, cover with boiling water and soak for 2 hours.
Crust: 🥧
In a food processor, add 1 C roasted pecans + 1/2 golden raisins + a small handful dried coconut chips and pulse until crumbly.

Add 1 tbsp coconut oil + 1/2 tsp sea salt and continue to pulse until sticky and very crumbly.

Press your "crust" into the bottom of the mason jars and place jars in the fridge.
Apple pie:
Using a mandolin (careful!), remove core (leave skin on) and thinly slice 4 apples into small bite size pieces. Other option is to skip the mandolin but make sure slices are very thin and small.
Place into a large bowl and toss with 1 tsp cinnamon + pinch of nutmeg + 2 tsp lemon juice.
Place on a dehydrator sheet spread out and "cook" at 110 for 2 hours.
Once done, take your soaked dates + 2 tbsp water + 1 tbsp maple syrup, blend into a paste and toss with the "cooked" apples.
Cashew cream: 
While your apples are "cooking", place the soaked + drained raw cashews into a high speed blender with 1 tbsp lemon juice + 1/4 C maple syrup + 1 tsp vanilla + a pinch of cinnamon and blend until smooth.
Layer
Layer your "apple pie" on top of your crusts, then top with cashew cream and a little more crust on top.
Crumble some dried fruit and call it a day. Store in the fridge as the perfect mid-day snack.