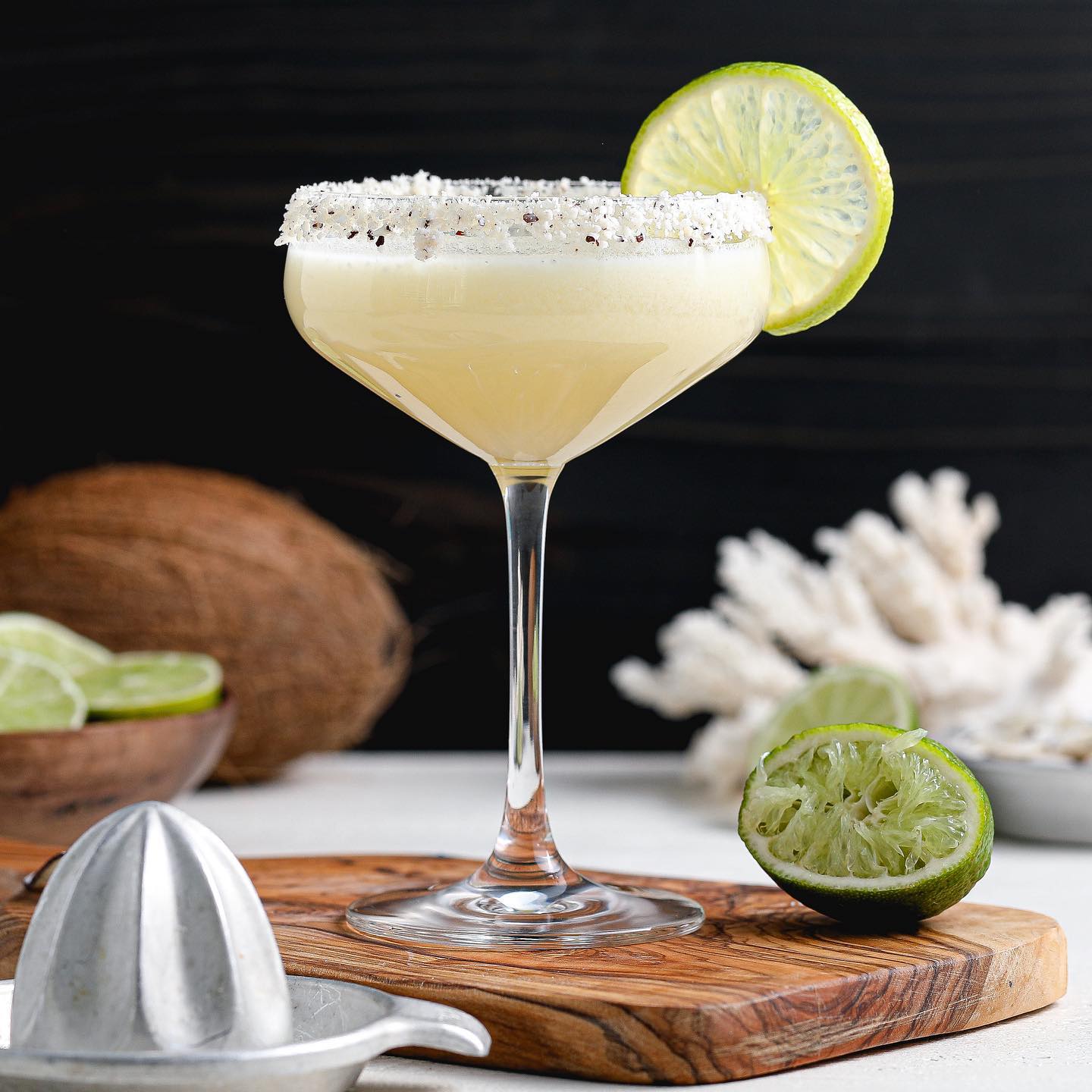 Recipe: 
1oz coconut vodka

1oz vodka

1oz pineapple juice, plus 2 tbsp

1oz coco real cream of coconut

1oz coconut cream (mixed well)

1/2oz key lime juice

1/2 cup Rind Coconut Crisps

Let's start by prepping your glass. Add the coconut crisps to a food processor and pulse until fine crumbs. Pour onto a plate. In a wide bowl pour 2 tbsp of pineapple juice. Take your martini glass and first dip it in the pineapple juice, then dip it in the coconut flakes. Now let's make the martini. Fill a shaker with 1/2 ice, add both vodkas, 1 oz pineapple juice, key lime juice, coco real cream and coconut cream. Shake until smooth and pour into your glass. Add a sliced lime and enjoy!