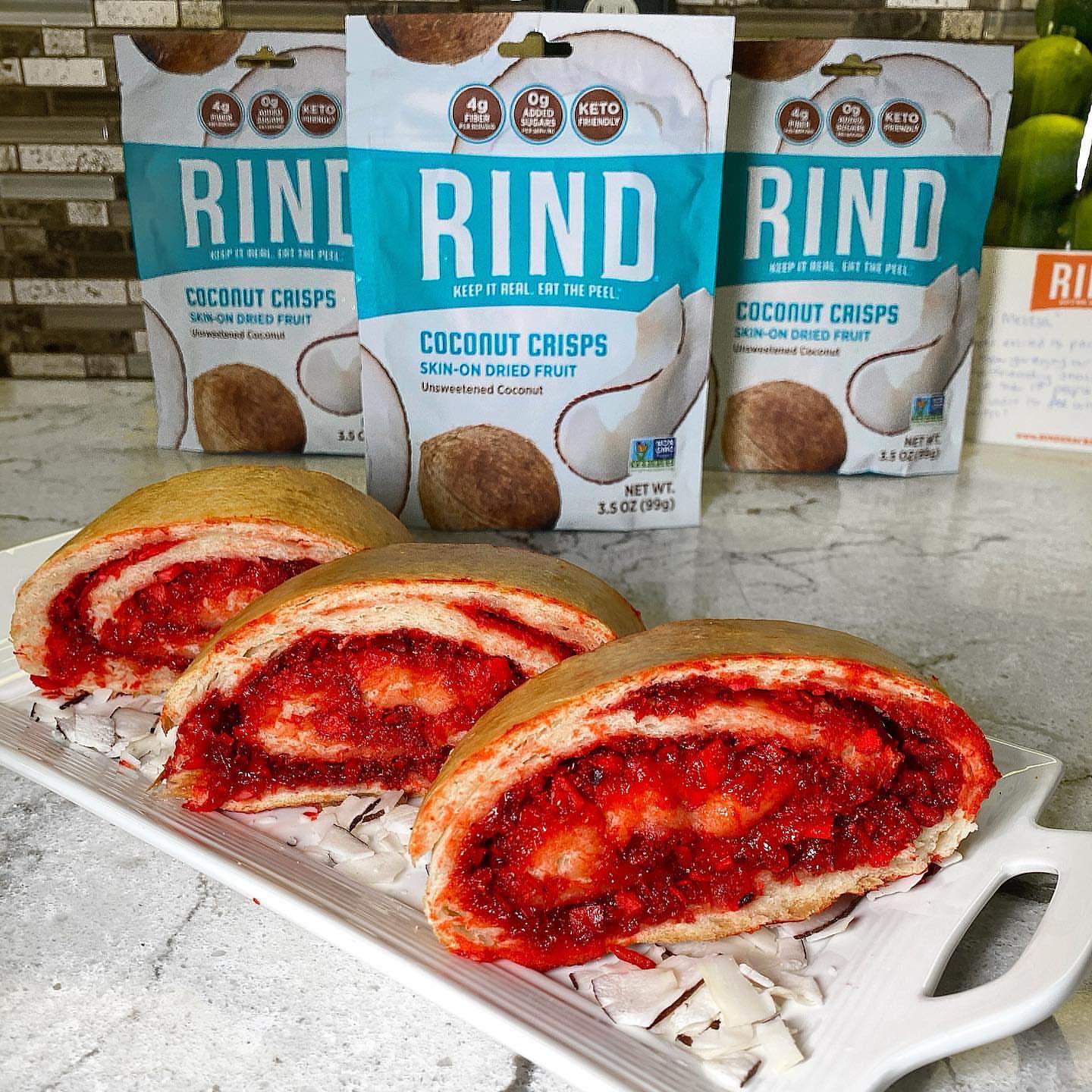 Ingredients:
▫️ Coconut Crisps
▫️1 tbsp dry yeast
▫️¼ cup warm water
▫️¼ cup brown sugar
▫️1 cup milk, warm
▫️¼ cup shortening, Crisco
▫️1 tsp salt
▫️2 cups flour
▫️1 egg, beaten
▫️1 tbsp vanilla extract
▫️1 tbsp butter
▫️1 egg white FILLING
▫️1 cup Coconut Crisps
▫️½ cup sugar
▫️½ tsp cinnamon
▫️½ tsp vanilla essence
▫️Red food coloring
The Play-by-Play:
1. Place yeast in warm water to dissolve for 10 mins. Then add tsp sugar.
2. Combine flour, sugar, salt & shortening and mix together.
3. Add milk, yeast and egg (beat) to the dry ingredients.
4. Knead the flour with the wet and dry ingredients. Make sure the dough is stiff and not too soft.
5. Place dough in a greased bowl and cover with plastic to rise for an hour.
6. Preheat oven to 350F.
7. Chop the coconut shreds to small pieces.
8. In a pot; place the shredded coconut and patch on the stovetop until brown while you continuously turn.
9. Add brown sugar, nutmeg, cinnamon and vanilla and patch for 10 minutes until toasted and brown. Make sure not to burn.
10. Add red food coloring and mix together until fully red.
11.Place the dough and roll into a rectangular shape and brush with melted butter.
12. Spread the red coconut filling onto the entire dough covering all sides.
13. Roll up lengthwise and seal edges with water. Pinch the corners together and fold under the ends.
14. Cover and let it rise until it doubles in size for 15 mins.
15. Mix egg white and water and brush on dough
16. Bake for 30 mins on 350F until golden brown.
17. Remove and let it cool before cutting in a angular side.
18. Bon appetit!