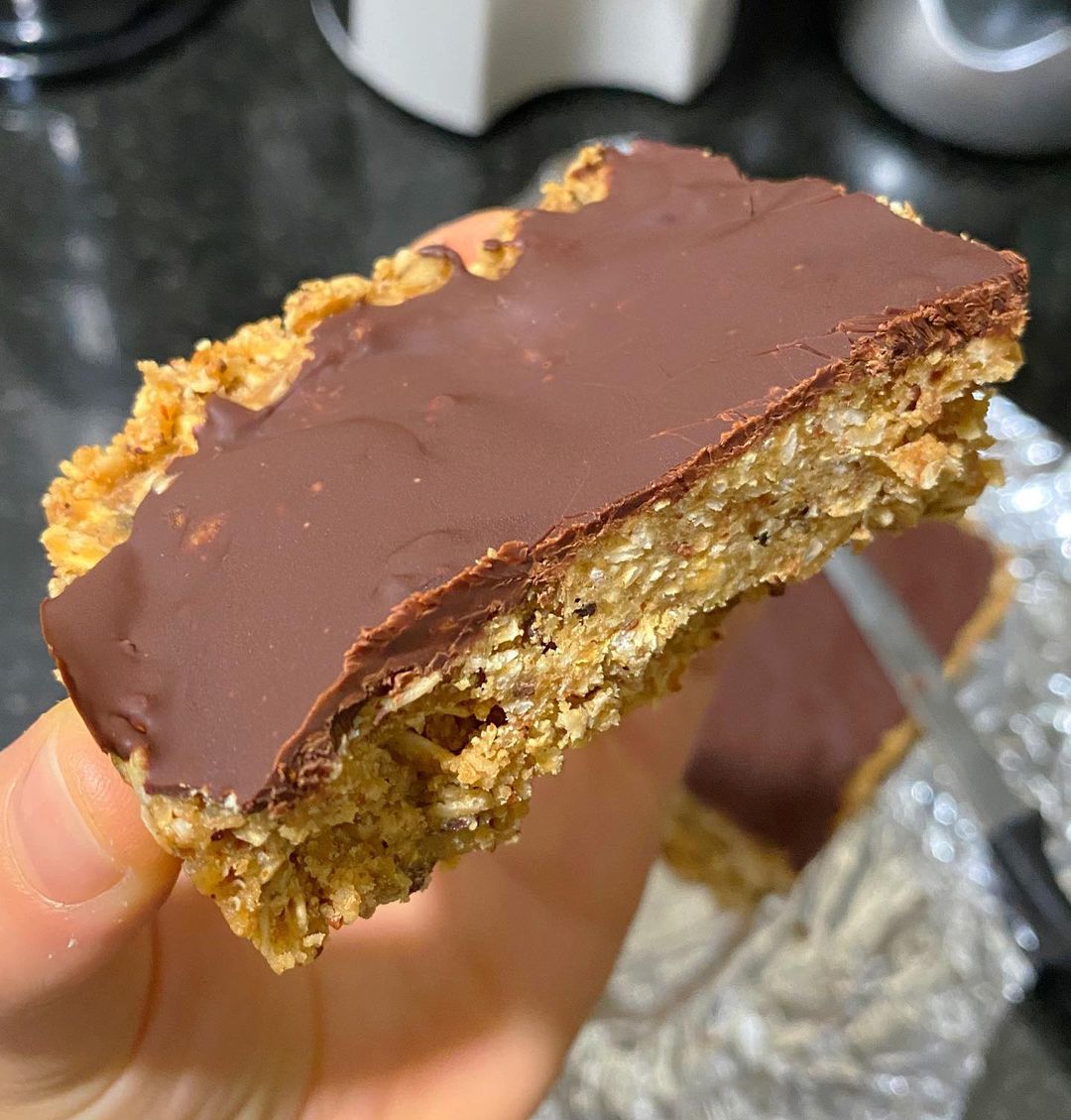 Recipe: 
In your food processor blend together-
2 1/2 cups Rolled Oats

1/4 cup Cacao Nibs

1 cup Crushed Dried Apples

1 1/4 cup Creamy PB

1

/2 cup Maple Syrup 14 Dates pitted Blend.
Once completely combined pour into a wax paper or aluminum foil lined 9x9 pan.
Place in fridge for 1 hr to set.
Melt 1 cup Dark Chocolate and 2 tsp Coconut Oil.
Melt together until smooth then pour on top of your bars.
Spread with back of spoon all on top.
Place in freezer for 1 hr.
Cut up and enjoy once chocolate has hardened.
Store in fridge.