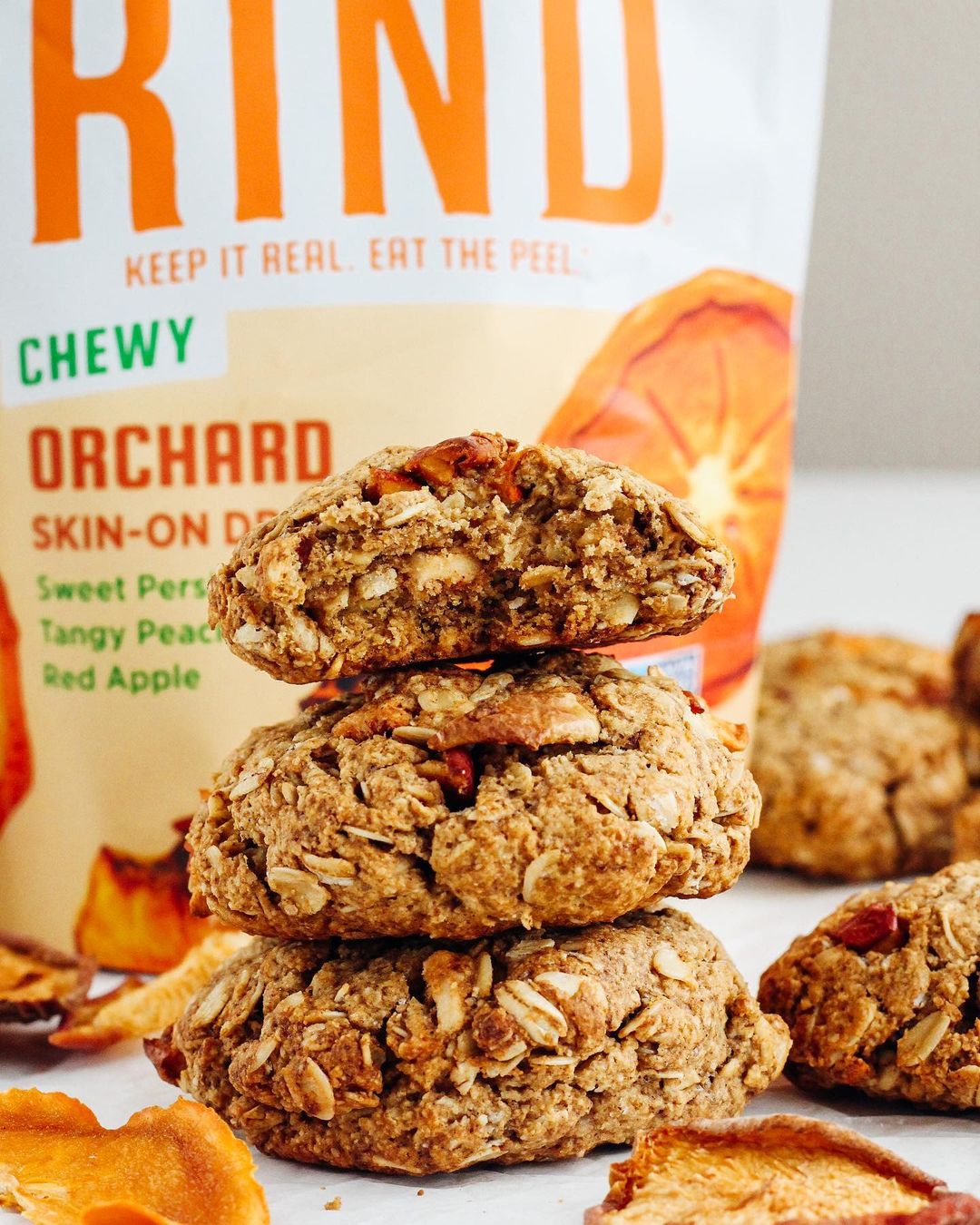 Thick, wholesome & chock full of chewy dried persimmons, peaches & apple 
INGREDIENTS:
1 1/2 cups oat flour

1 cup rolled oats

1 teaspoon baking powder

1/4 cup almond milk

1/2 cup coconut oil

1/2 cup monkfruit sweetener

1 bag of our Orchard Blend, chopped
DIRECTIONS:
Preheat oven to 350 degrees & line a baking sheet with parchment.
Beat together coconut oil & sweetener until creamy.
Stir in remaining ingredients until thick batter forms.
Divide batter into 12 balls & chill for 30 minutes.
Flatten each ball slightly & bake cookies for 10-12 minutes.