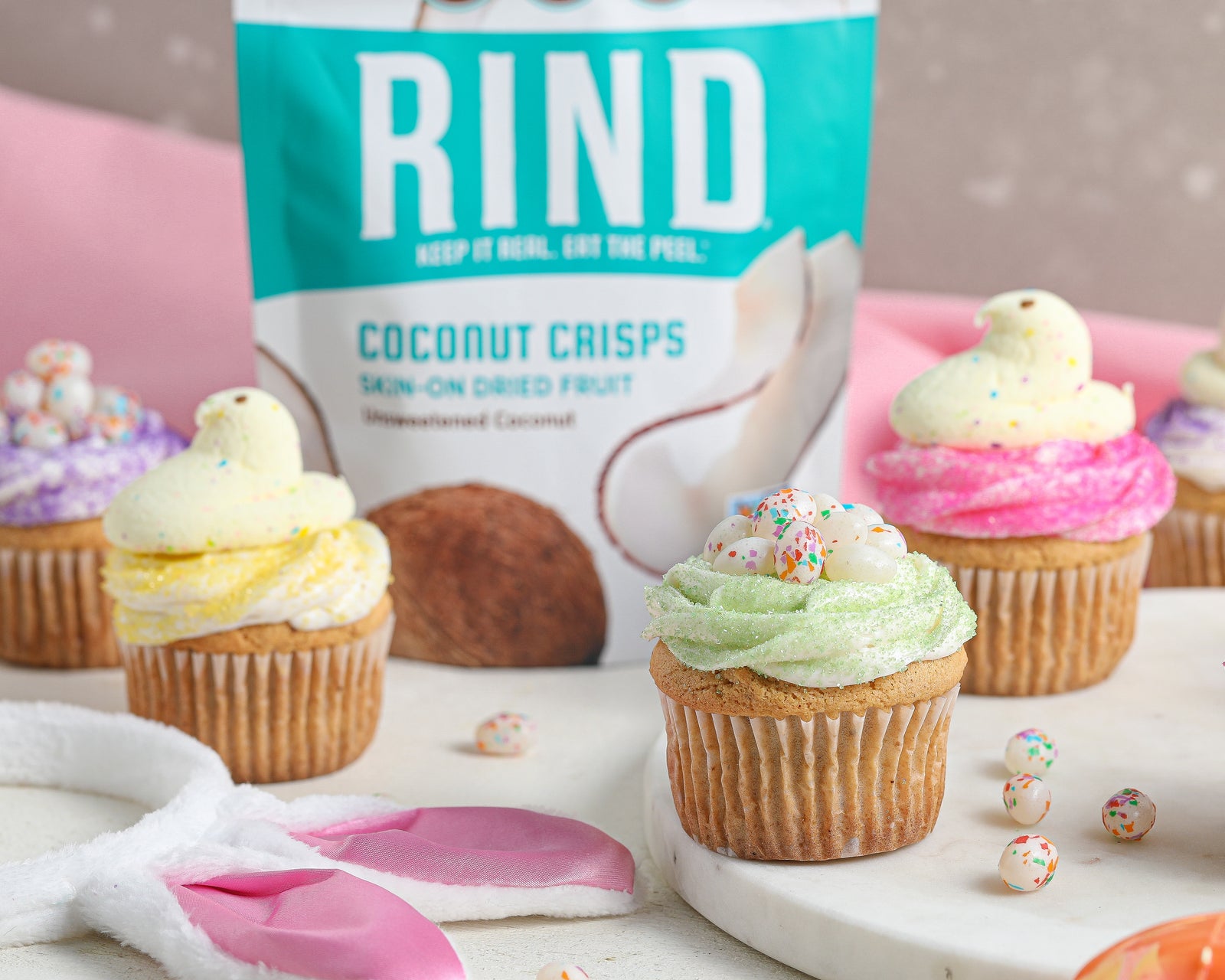 Ingredients for Cake
2 1/2 cups 1.1 GF flour

1 3/4 cup sugar

6 egg whites

5oz dairy free unsweetened yogurt, I used coconut

1 cup of lite coconut milk

3/4 cup of butter, I used a dairy free, room temp

1 tsp coconut extract

2 tsp vanilla extract

1 1/2 tbsp baking powder

1/2 tsp baking soda

1/2 tsp kosher salt

1 1/2 cups of RIND Coconut Crisps (fine ground)
Preheat the oven to 350 and line 24 cupcake tins. In a bowl add the extracts, butter and sugar. Mix on high until light and fluffy, about 3 mins. Mix in the egg whites, yogurt and coconut milk. Then add the rest of the ingredients and mix until just incorporated. Pour equal amounts of the batter into each tin. Bake for 20-30 minutes until a toothpick comes out clean. Allow to cool completely.
Ingredients for Frosting
1 1/2 cups of butter, I used a dairy free, room temp

4 cups powdered sugar

1 tsp vanilla extract

1/8 cup milk, I used a dairy free
Add all of the ingredients in a mixing bowl and mix until smooth. Pipe onto the cupcakes.
*Finish cupcakes with sprinkles and jelly beans. Enjoy!