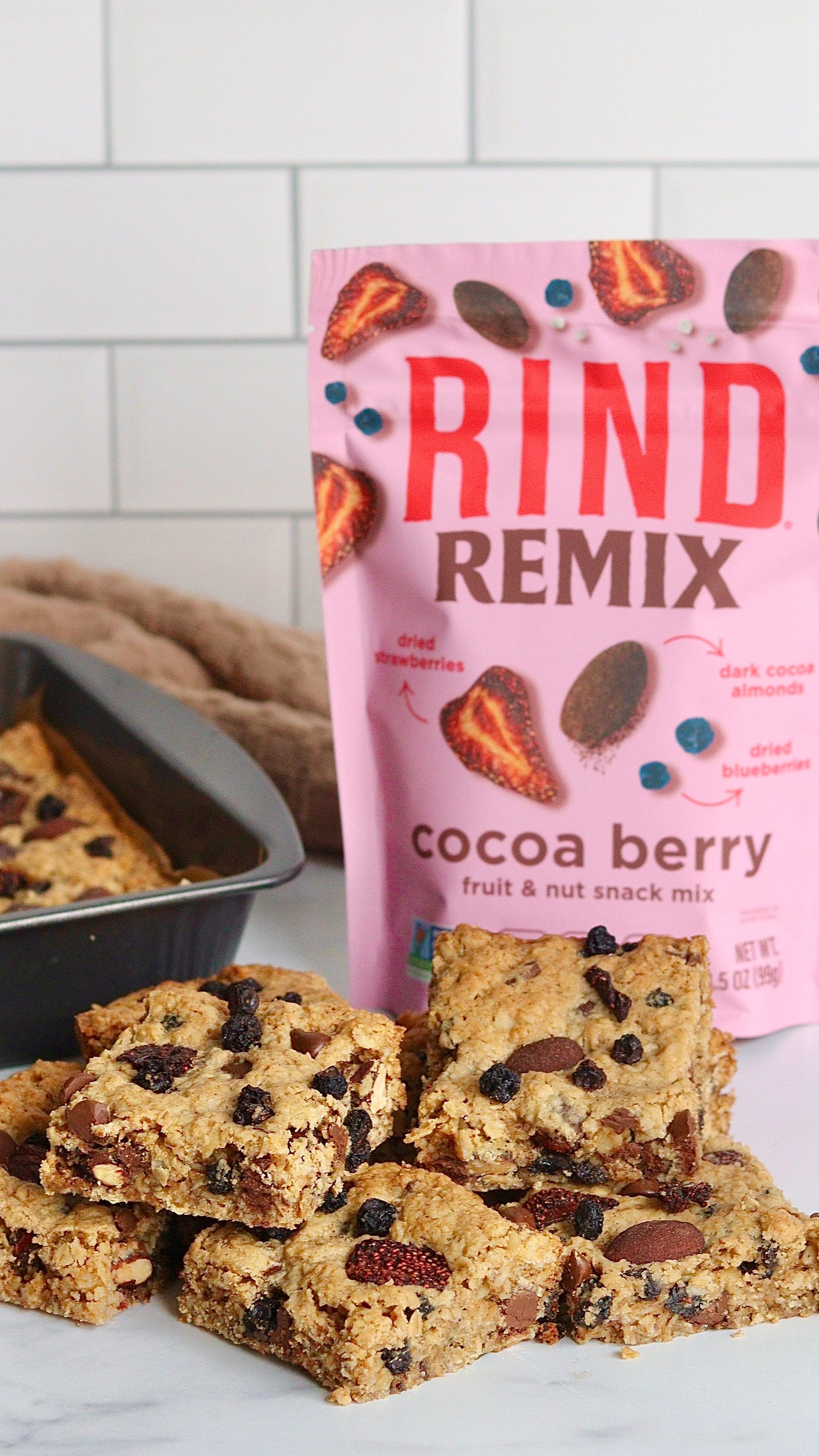 Ingredients:
1/2 cup unsalted butter (softened)

1/2 cup brown sugar

1/2 teaspoon vanilla extract

1/2 teaspoon baking soda

1/4 teaspoon salt

1/2 teaspoon ground cinnamon

1 egg

1/2 cup all-purpose flour

1 1/2 cup old fashioned oats

1/3 cup chocolate chips

1 bag of RIND REMIX Cocoa Berry
Instructions:
Preheat your oven to 350 degrees.

In a medium mixing bowl using a hand or stand mixer, cream the butter and brown sugar until smooth.

Add the baking soda, cinnamon, salt, vanilla and egg. Mix until well. Combine and scrape down the bowl once complete.

Add the flour and oats, then mix until combined.

Fold in the RIND REMIX and chocolate chips using a silicone spatula or large spoon.

Line an 8x8 baking pan with parchment paper and evenly press the mixture throughout the pan.

Bake for 22-25 minutes or until the edges are brown and the top is beginning to brown.