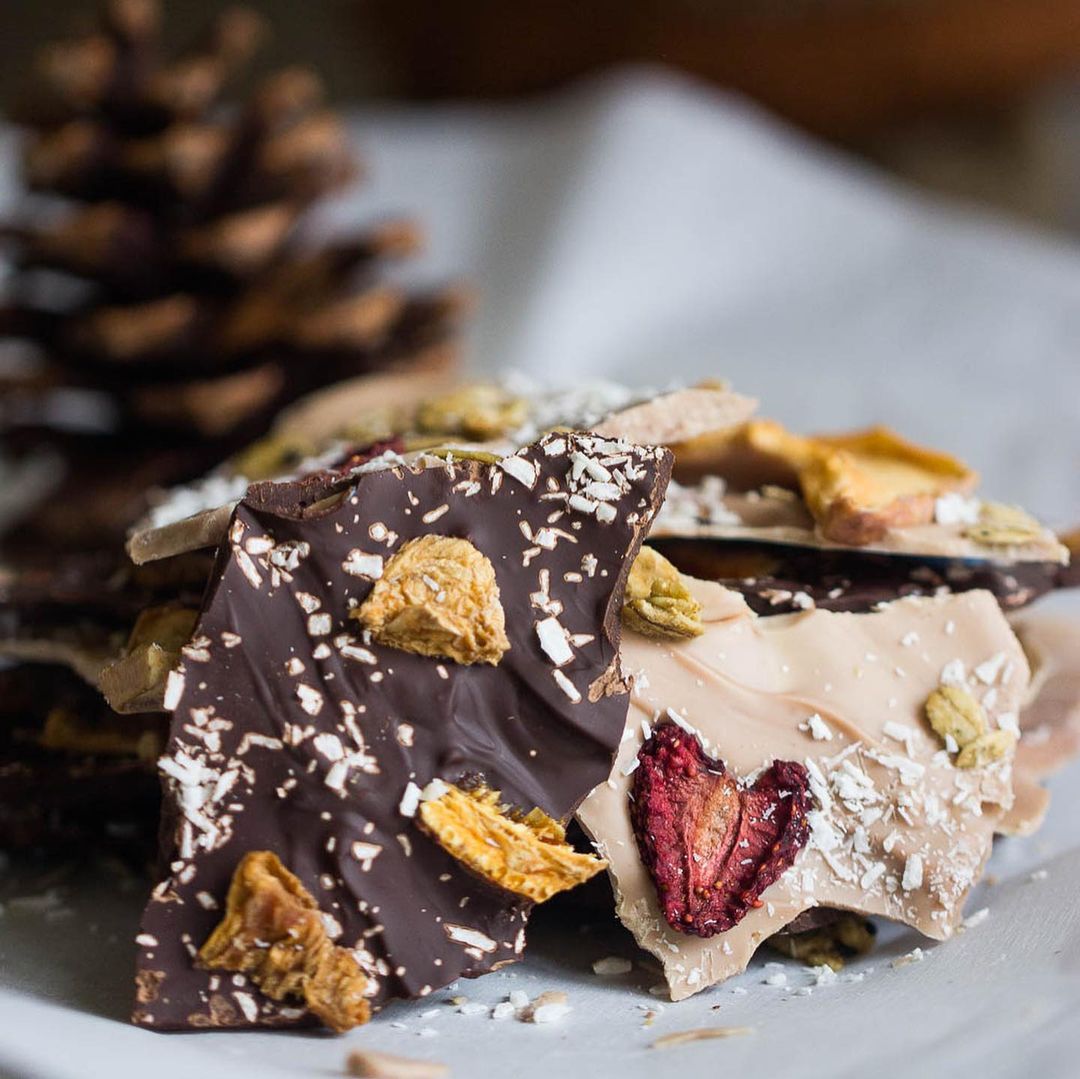 Ingredients:
- 12 ounces quality chocolate chips or chopped dark chocolate
- 1 cup RIND dried fruit (chopped if large)
- Toppings of your choice (sliced almonds, coconut flakes, dried fruit, seeds, etc.)


Recipe
- Melt the chocolate in a microwave-safe bowl in 30-second increments, stirring after each one. Don't overdo it.
- Cover a large, rimmed baking sheet with parchment paper. Use a silicone or rubber spatula to spread chocolate evenly over the center area of the baking sheet.
- Sprinkle RIND dried fruits evenly over the chocolate, followed by the rest of the toppings.
- Freeze for 1 hour. Once the chocolate is completely hardened, use your hands to break it into pieces and serve immediately! Store leftovers in the freezer for up to 1 month.