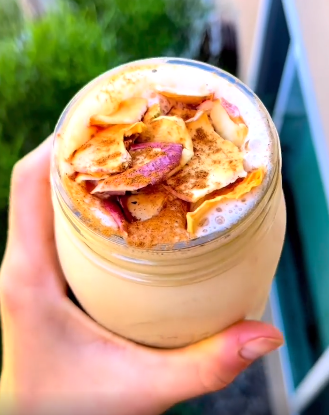 Recipe: 
•1/2 cup frozen cauliflower rice (if you're new here, i put this in every smoothie. adds so much creaminess/extra nutrients and you can't taste it!!)
•1 scoop @ancientnutrition vanilla plant protein (code tasteswithgrayce20)
•2 tbsp unsweetened applesauce
•2 tbsp flaxseed
•2 tbsp nut/seed butter
•lots of cinnamon
•ice & plant milk

blend it up, top with apple chips & cinnamon, and enjoy!