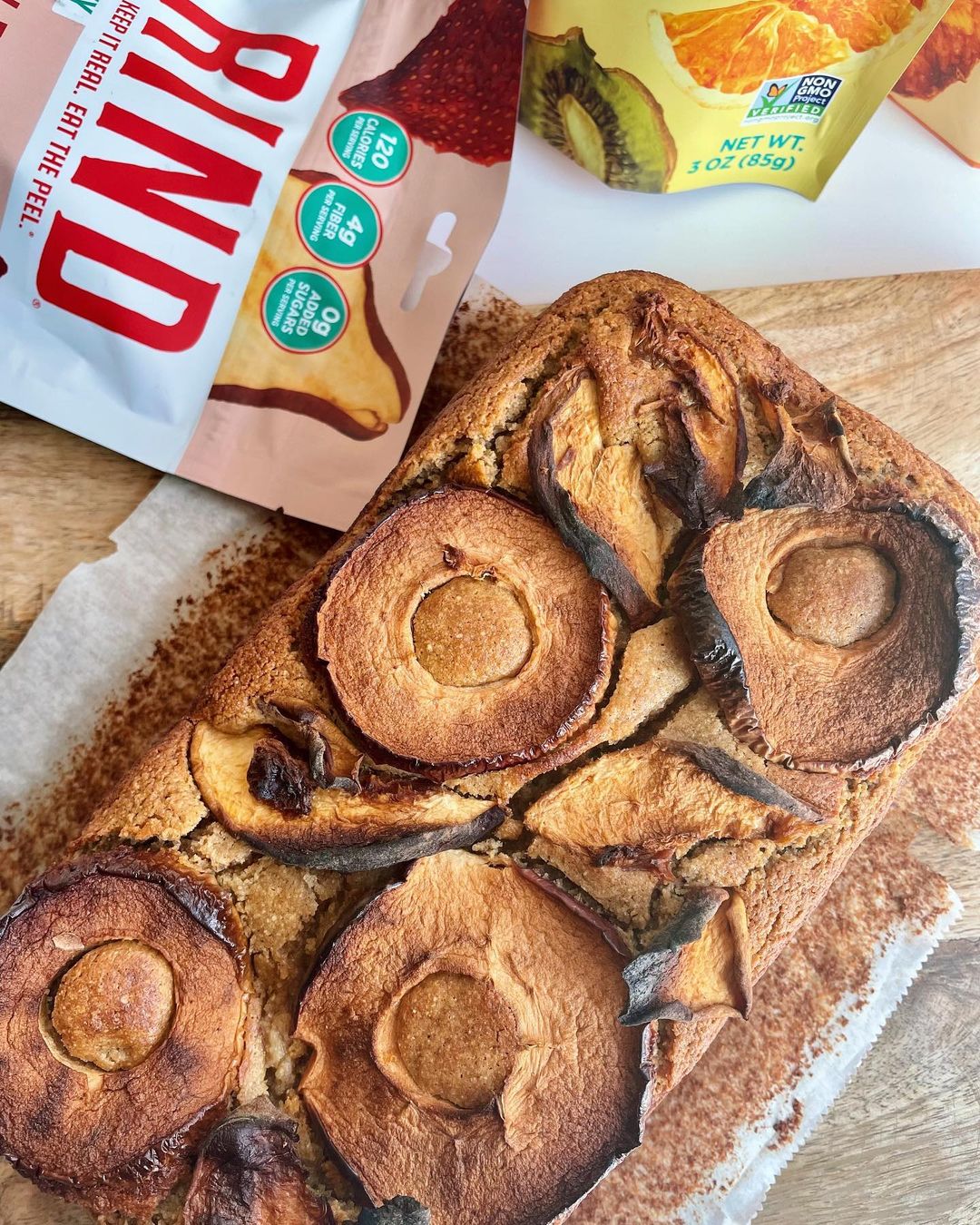 Make your home smell like fall with this Apple Cider Loaf
🍂🍏
Ingredients:
1 cup apple sauce

1/4 cup melted butter

1/4 cup almond butter

1 1/2 tsp vanilla

2/3 cup maple syrup

1/2 cup nut milk

2 cups gluten free flour

1 tsp cinnamon

1 tsp baking soda

1 tsp baking powder

1/2 cup chopped up + more whole pieces for on top!
Instructions:
-preheat oven to 375

line a loaf pan with parchment paper (makes it so easy to take the loaf out!)

-whisk together apple sauce, melted butter, almond butter, vanilla, maple syrup, and nut milk

-mix together the 4 dry ingredients then combine that with the wet mixture, adding the chopped last

pour into loaf pan and place more pieces onto the top

-bake for ~35 minutes, using a toothpick to check if it's done

-slice & enjoy!